Stuart and Lau
Stuart and Lau is a design company that creates smart briefcases. The founders had a high level of exposure to the frenetic pace at which business is conducted in both New York City and Hong Kong. The combination of travel experience and cultural immersion created an awareness that Led them to develop a design philosophy for smart briefcases. In addition to traveling frequently, the founders were also exposed to an array of top-tier brands and wanted to create products with quality, functionality, and style.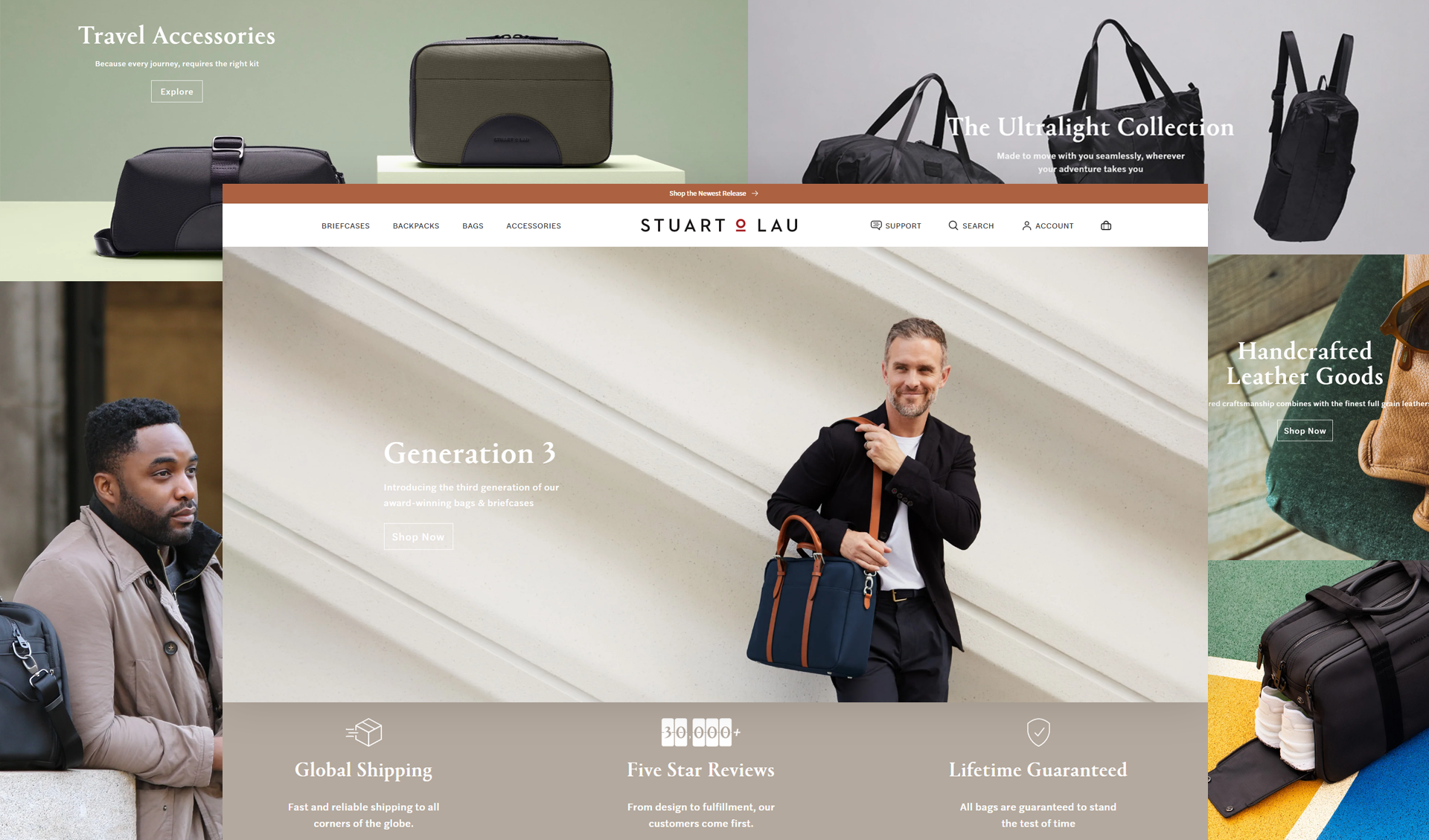 Project Objective
Stuart and Lau approached us in order to create a new website that would give their customers a 360-view of their products. The goal of this project was to provide users with an easy way to browse the many different types of products the company has to offer, as well as learn more about the company's values, mission, and history.
Our main goal was to create a visually appealing website that would draw in potential customers and create a long-lasting relationship between them and the company. The design of the site was inspired by the manufacturer's existing branding, which features simple shapes and neutral colors.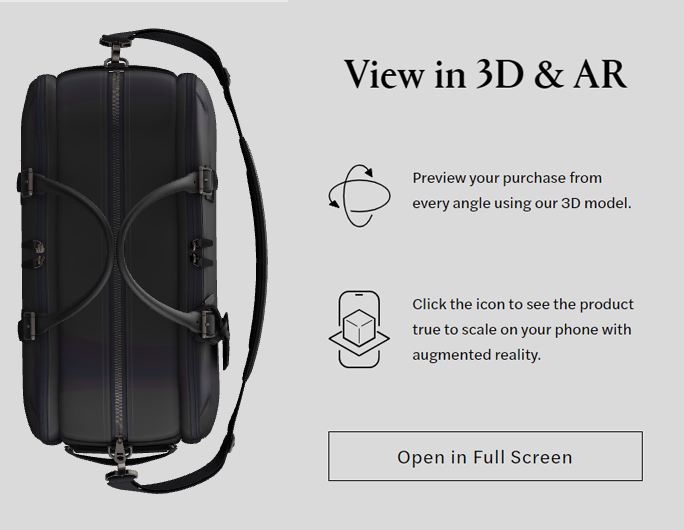 The Challenges
3D Product View
The main challenge of this project was creating a 3D product view that would be visually appealing and easy for customers to navigate. We wanted users to be able to click on various products and see them from every angle, including a bird's eye view.
We struggled with finding the right software that could do this without being overly complex or difficult to use. Since Stuart and Lau frequently updated their products, we needed a solution that would be easy for them to maintain
Building a Brand New Website from Scratch
The other challenge was creating a brand new website from scratch. We wanted the website to be responsive so that it would work on any device. We also needed to create a user-friendly interface for customers to easily find what they were looking for and make purchases.
The website had to be mobile-friendly, and easy to navigate around and find products. We created a clean, modern design that was simple yet elegant. The brand was happy with the results and so were their customers!
The Services We Delivered
Shopify configuration
Shopify Plus web design & development
Custom theme development & optimization
Content strategy
Copywriting
Testing
Training
3D product view
Unlimited revisions and support
The Results
+70% increase in conversion rates
-20% bounce rates
+15% order value
Migrating to Shopify
We also migrated the existing website to Shopify. This allowed them to have a new, responsive design that would work on any device and make it easier for customers to find what they needed and make purchases.
We also created an easy-to-navigate user interface so customers would be able to find what they needed and make purchases. The site was mobile-friendly, and the brand was happy with the results.
Homepage
The Homepage was optimized for conversion, with a clear call-to-action and effective use of color. The other pages on the site were also designed to be easy to navigate. We used testimonial blurbs and images from the brand's social media accounts alongside traditional copywriting to make the site more engaging. The new design also included a 3D product view, which helped increase conversion rates by 70%.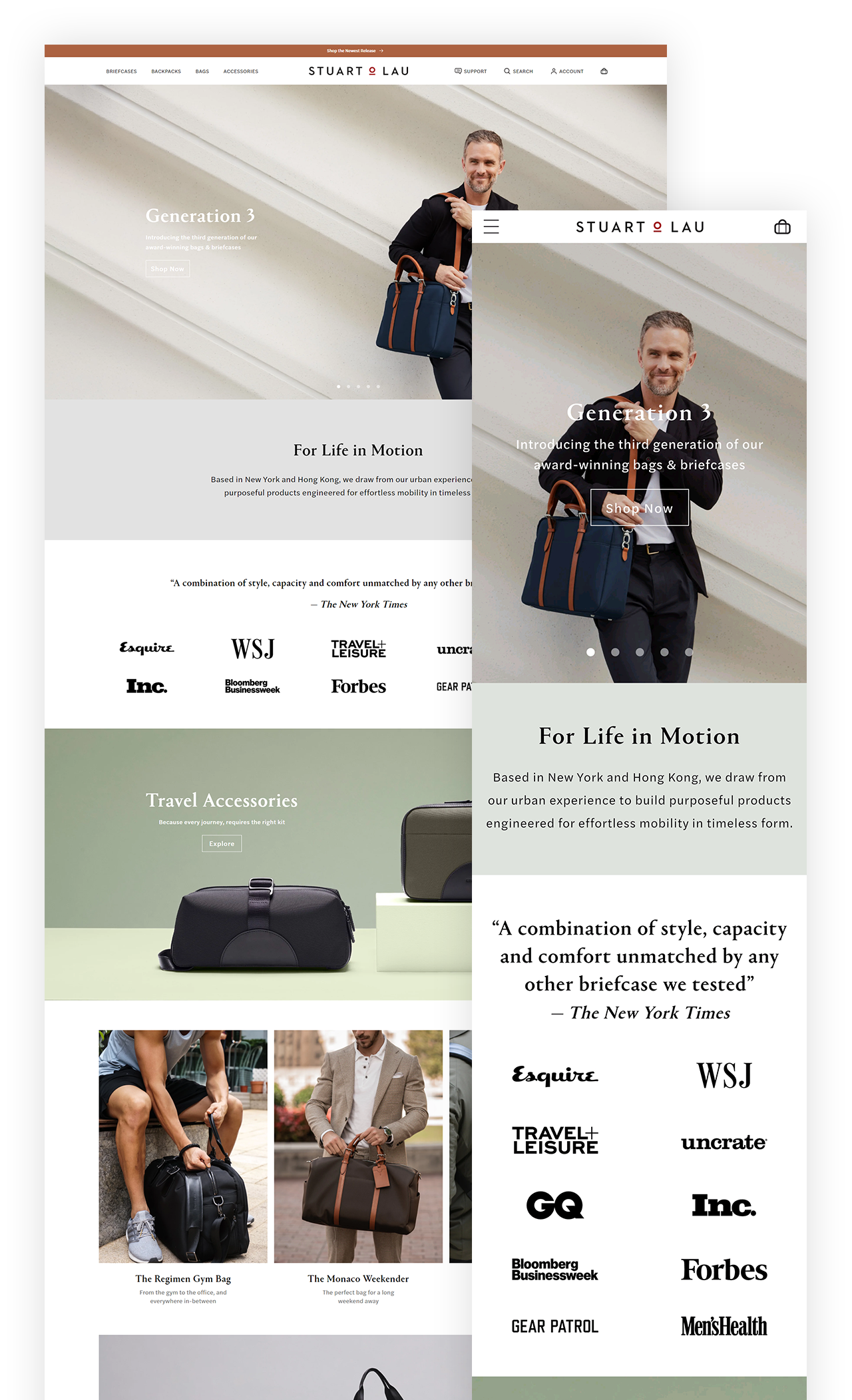 3D Product View
We also updated the product page to include a 3D view of each item. This allowed customers to get a better idea of the size and shape of the products. It made it easier for them to decide whether they wanted to buy something or not.
We also made it possible to view the 3D product in 360 degrees, which helped customers see all sides at once. This was a big improvement over the old site, where customers had to manually move around each product by clicking and dragging on their computers or phones.
The new site was a huge improvement over the old one. It was easier to use, more attractive, and better designed. It also had some features that were not available on the old site, such as a 3D product view and 360-degree rotation.
The Checkout Process
The new site also had a better checkout process. We made it easier to enter credit card and shipping information, which helped customers complete their orders faster. We also added the ability to save and reuse your personal information, so customers did not have to re-enter their email address or billing address each time they placed an order (although they could still do this).
We also added a feature that allowed customers to see their order history. This was important because it showed them what they had purchased and when they had made purchases in the past.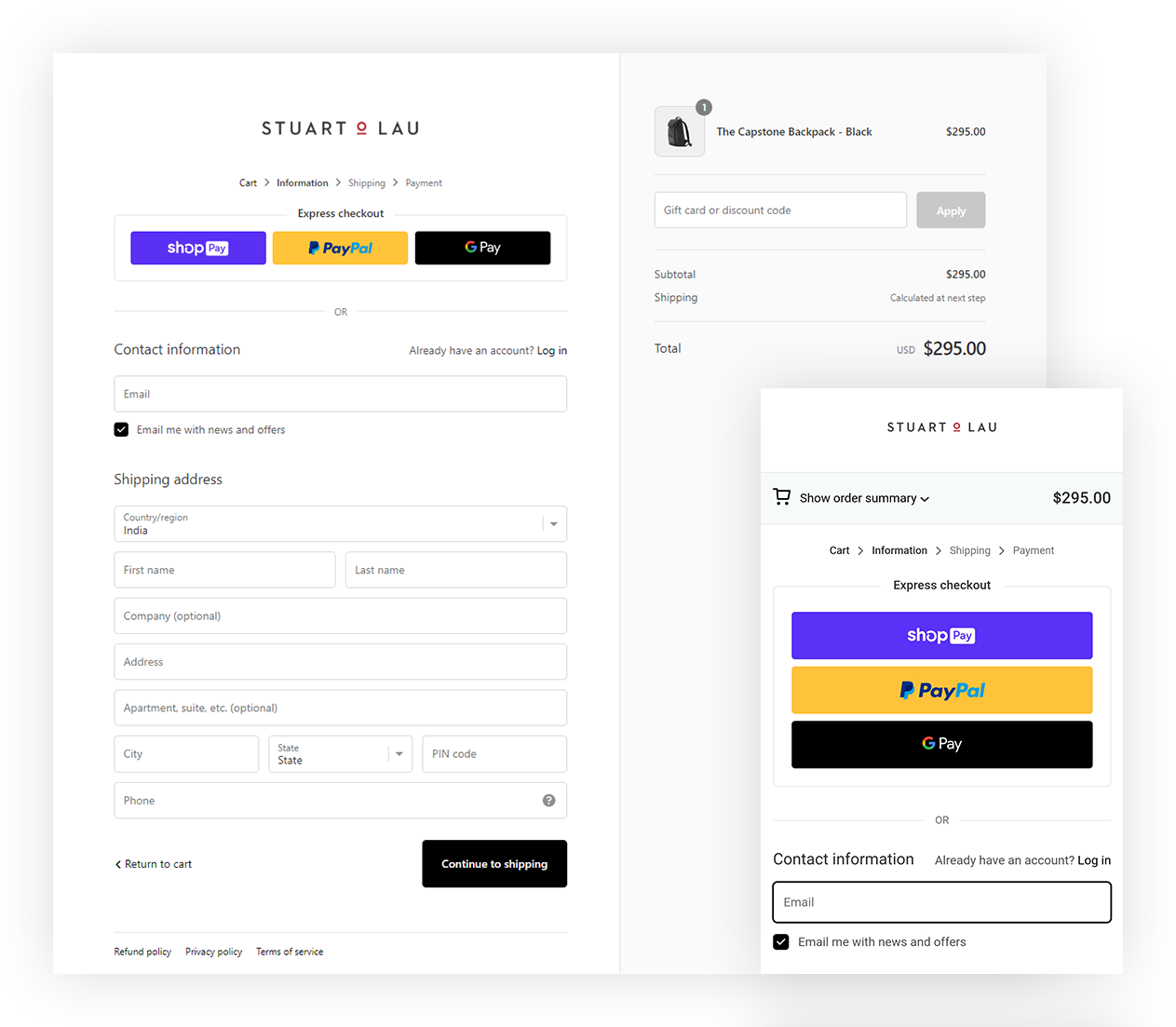 The Our Story Page
The Our Story page was important because it gave customers an opportunity to learn more about the company, including their history.
The page included information about the company's founders, its mission statement, and other relevant details. We also added a section that allowed customers to submit feedback on their experience with the website and app.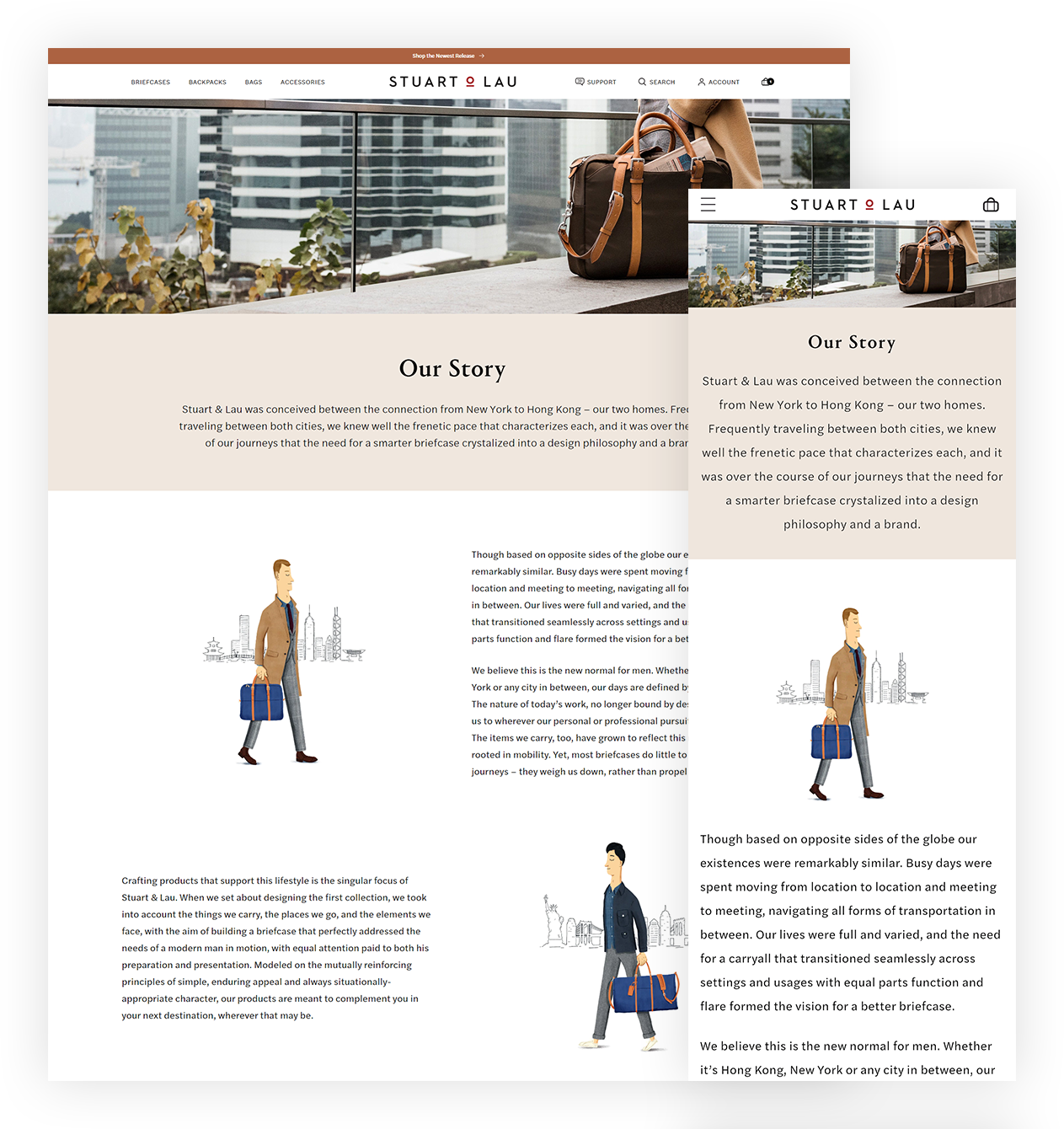 Product Pages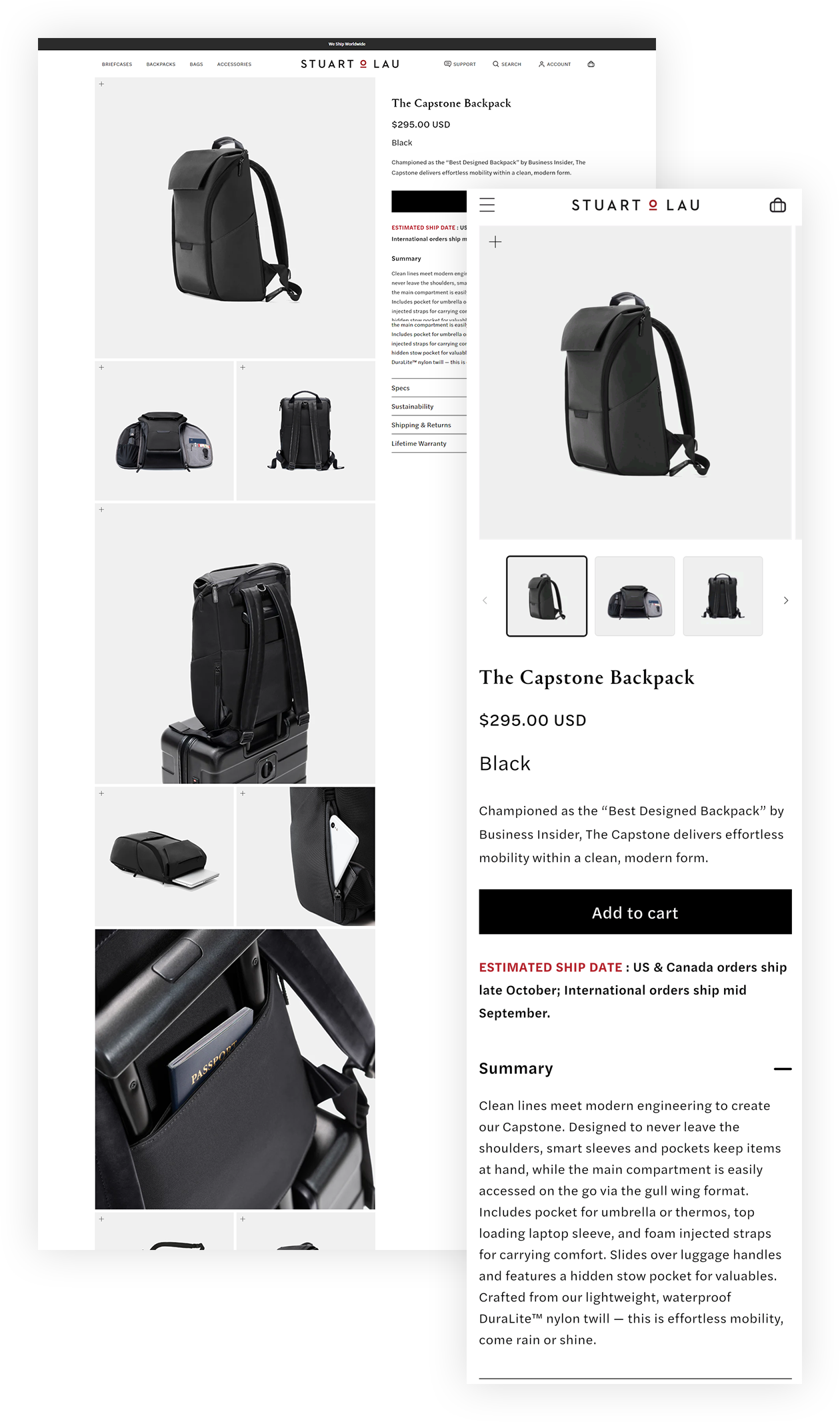 Level Up Your Website Now
At Webinopoly, we are dedicated to providing our clients with the tools they need to succeed. That is why we created a website that was easy to navigate, informative, and engaging. Our mission is to help our clients understand how their customers use their products and websites so that they can create more effective marketing strategies in the future.
If you're ready to level up, reach out to our experts now for a custom quote.