Meet The Team
Our Successful Team Members
We are proud to introduce our highly qualified and efficient team members who play a vital role in Shopify designing and development. The success of our business depends on the efforts of our team.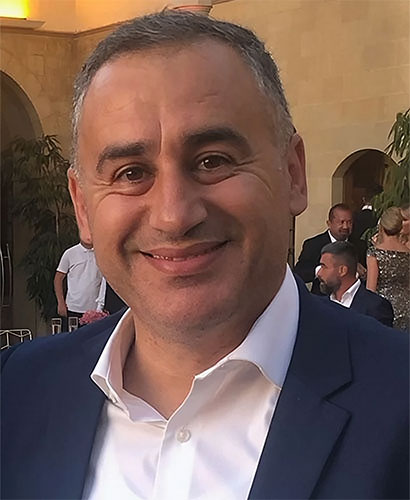 MOE FARHAT
CEO (MS in Software Engineering)
Moe Farhat, the CEO of Webinopoly, plays a pivotal role in Web Design and Software Development. With a comprehensive understanding of online strategies and precision, Moe's leadership is integral to the success of the company. Before joining Webinopoly, he held significant positions as a Software Developer and IT Specialist in renowned companies both overseas and in the United States. With an impressive nine years of experience in the field, Moe brings a wealth of expertise to the table. His Master's degree in Computer Science further reinforces his knowledge and capabilities. Under his guidance, Webinopoly's online operations are set on the path to achieving national success.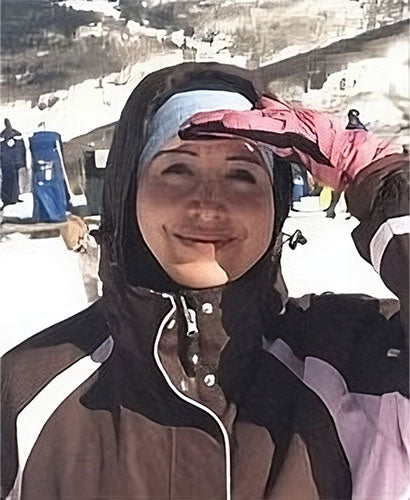 DALIA FARHAT
Director of Performance Improvement
Director of Process Improvement with the lead role of Quality Engineering, and lead Six Sigma Master Black Belt certification. Prior to joining Webinopoly Dalia had worked with many future 500 companies in offering to consult in process improvement in operations and supply chain management.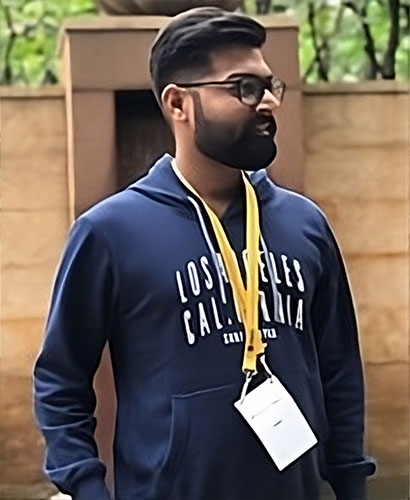 NIKUNJ SUTHAR
CTO (PHP, Laravel, Shopify Expert, NodeJs, React, Tailwind CSS, JavaScript and jQuery)
Meet Nikunj, a highly skilled and passionate web developer and management, node, and react development expert. With a keen eye for design, he masterfully crafts clean, responsive, and user-friendly websites. Nikunj's arsenal of tools includes proficiency in Shopify, PHP, PHP MVC framework (Yii & Yii2), jQuery, JavaScript, AJAX, Excel-Automation, and MySQL. Notably, Nikunj is renowned for his expertise in Shopify, having successfully delivered exceptional results on over 400+ Shopify sites. Additionally, he has played a pivotal role in developing more than 100+ Shopify apps, showcasing his versatility and innovative approach to problem-solving. With an impressive track record of 12 years in the industry, Nikunj's invaluable experience has been instrumental in turning countless ideas into reality for Webinopoly's esteemed clients. His dedication to delivering top-notch solutions and his unwavering commitment to excellence make him an indispensable asset in the world of web development.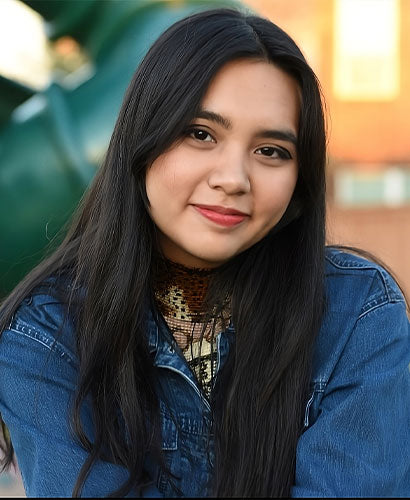 Marleen Nguyen
Graphic Designer
Marleen Nguyen holds an Associate of Applied Science (AAS) degree in Web Design from Lone Star College System, which is situated in Houston, Texas. With her educational background, she has honed her skills in graphic design, website design, and web development. One of Marleen's strong suits is her active communication and listening skills, which she employs to ensure that her clients have a positive and enjoyable experience while working with her. Apart from her professional pursuits, Marleen's hobbies include drawing and painting, indicating a passion for the arts. Additionally, she values spending quality time with her friends and family.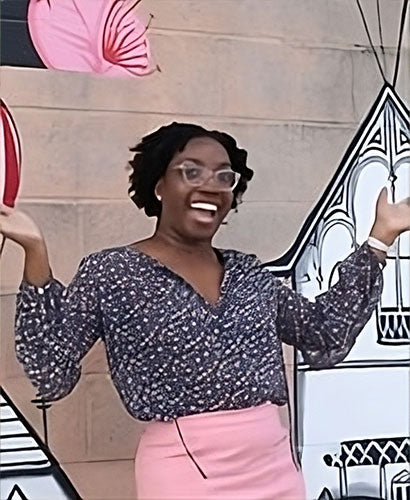 LORENA MITCHELL
Digital Media Strategies
Lorena Mitchell graduated with a BS in Digital Media and is Lean Six Sigma Yellow Belt certified. She has experience with illustration, animation, graphic design, and packaging design. Her work has been published in the GCEA Visual Communications Journal. Her favorite thing is building client confidence by making design less scary and more approachable with hands-on support. Outside of work, her interests include true crime documentaries, building terrariums and watching action movies with her dog.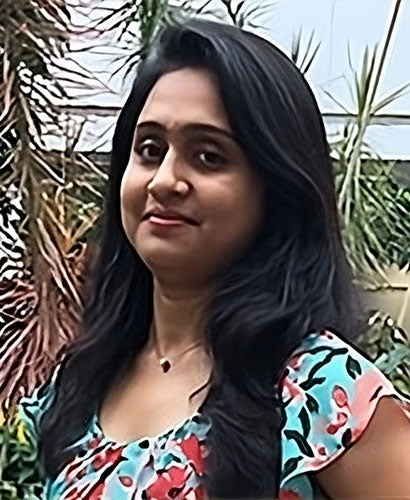 Sweta Kapletiya
Shopify API Expert
Sweta Kapletiya graduated with MS in Management Information System (MIS) from the University of Houston. She has extensive knowledge in Shopify API integrations, Shopify Apps, and worked on developing a proprietary code that connects Shopify with Microsoft SQL server. She has the ability to develop strong relationships with customers. Sweta loves to travel to new places and experience new cultures.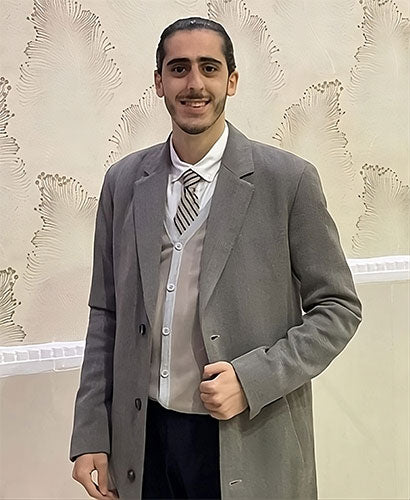 Hasan Farhat
Project Manager - Head of QA and CRM
Hasan is an exceptional project manager with a Bachelor's degree in Business Computing and a Master's degree in Information System Engineering. With over 3 years of experience, he possesses specialized knowledge in various platforms, including Shopify, WordPress, and others, along expertise in quality assurance (QA). Hasan's diverse skill set contain multiple programming languages, enabling him to adeptly communicate with clients and efficiently handle project complexities and troubleshooting. Notably, he is highly regarded for his exceptional ability to foster strong relationships with customers and create a harmonious work environment among development and design teams, all while ensuring top-notch quality through rigorous QA practices. Hasan's dedication to problem-solving and unwavering commitment to ensuring client satisfaction make him a standout professional in his field. Additionally, he holds numerous certifications that further validate his expertise in various domains.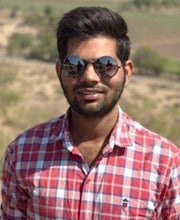 PARAG SUTHAR
E-commerce Data Analyst
Parag, the skilled Data Analyst, wields Excel and Excel-VBA as his weapons of choice. His expertise lies in analyzing website data with precision, ensuring flawless processing. He adeptly manages data load, validating participation and performance data for assigned websites and migrations. Parag fearlessly tackles challenges, setting up participant and point load processes for new or migrating websites, while swiftly correcting any inaccuracies or exceptions that arise. A master of efficiency, he crafts automated routines to extract requested information effortlessly. With an analytical mindset and dedication to excellence, Parag is the go-to hero for unraveling data mysteries and delivering actionable insights.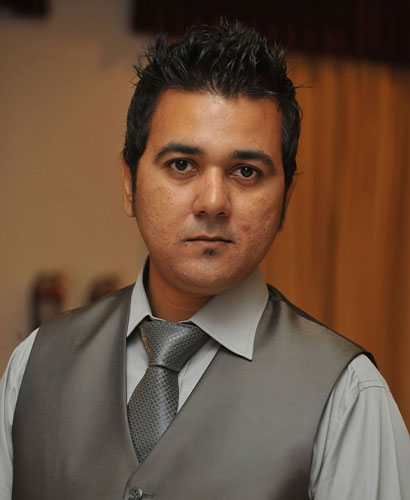 MOHSIN NASEEM
UI/UX Expert and Graphic Designer
Mohsin has BS in Computer Graphics and more than 7 years of diverse, hands-on design experience including experience in web and print design. Innovative, highly creative, good at thinking 'out of the box'. Extensive knowledge of design techniques and tools.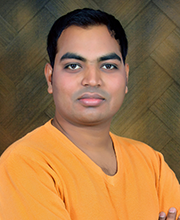 Prashant Singh
UI/UX Expert and Graphic Designer
Meet Prashant, a master's degree holder in Web Design and a passionate UI/UX Expert and Graphic Designer. Driven by self-motivation, he brings creativity and innovation to every project. As a dedicated team player, Prashant continuously seeks to learn new ideas, while effectively communicating his vision to deliver exceptional design solutions. In his free time, he immerses himself in web surfing for design inspiration and readily lends his expertise to assist his team with all their graphic-related needs. Prashant's dedication to his craft and collaborative nature make him a valuable asset in the world of design and user experience.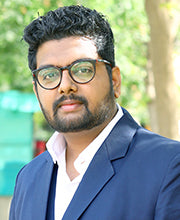 Dhruv Maru
UI/UX Expert and Graphic Designer
Meet Dhruv, a master's degree holder in Computer Applications and a dedicated full-time UI/UX Expert and Graphic Designer. With a passion for crafting dynamic and stunning webpages, Dhruv is a wizard at creating user-friendly interfaces that offer seamless navigation. He possesses the unique ability to transform high-level requirements into intuitive interaction flows and essential artifacts. Dhruv's forte lies in producing clean and artful designs that strike the perfect balance between aesthetics and functionality. His expertise in blending creativity with usability ensures every design he creates is both visually captivating and user-centric. With Dhruv at the helm, exceptional user experiences are guaranteed.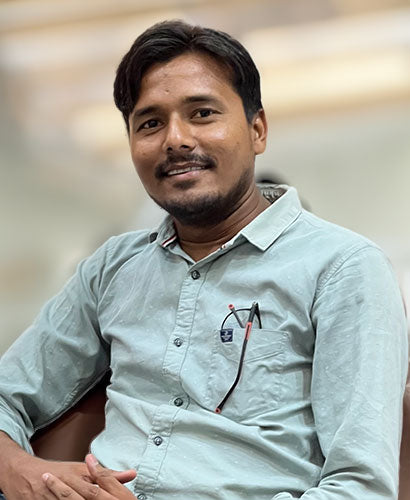 BRIJESH RAJAN
UI/UX Developer (HTML, CSS, JavaScript, jQuery, React, Bootstrap CSS and tailwind CSS)
Brijesh Rajan, a Master of Computer Application graduate, is a proficient Shopify Developer with a wealth of experience in website development and software testing. He excels in Shopify eCommerce development, effortlessly transforming PSD designs into HTML masterpieces. Brijesh's versatile skill set includes expertise in WordPress, Core PHP, JavaScript, and jQuery, allowing him to create dynamic and user-friendly online experiences. Beyond his technical prowess, he remains passionate about staying updated with the latest technology trends. Brijesh's helpful and collaborative nature makes him an invaluable asset to any team, always ready to lend a hand whenever needed.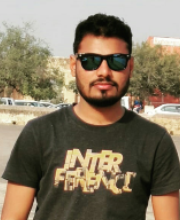 Niral Rathod
UI/UX Developer (HTML, CSS, JavaScript, JQuery, React, Bootstrap CSS And Tailwind CSS)
Introducing Niral Rathod, a seasoned UI/UX Developer with a wealth of experience in the IT industry. Proficient in a wide array of technologies, including HTML, CSS, JavaScript, JQuery, React, Bootstrap CSS, and Tailwind CSS, Niral possesses a keen eye for detail and a passion for crafting seamless web experiences. Armed with expertise in Photoshop and Shopify, he brings a unique blend of design and development skills to the table. Always staying updated with the latest technology trends, Niral takes pride in being a valuable team player, readily assisting his colleagues whenever they need him. With Niral's expertise, web projects thrive with innovation and excellence.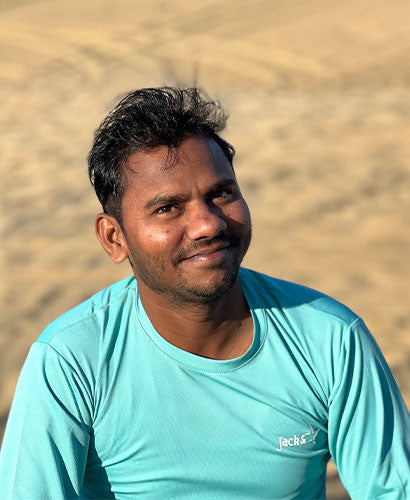 Arvind Kushwah
UI/UX Developer (HTML, CSS, JavaScript, JQuery, React, Bootstrap CSS And Tailwind CSS)
Meet Arvind, a talented UI/UX Developer with extensive expertise in HTML, CSS, JavaScript, JQuery, React, Bootstrap CSS, and Tailwind CSS. With a strong foundation in HTML5 and CSS3, he crafts visually appealing and interactive web experiences. Arvind's skills in Bootstrap and Tailwind CSS enable him to create responsive and user-friendly interfaces. Proficient in JavaScript and JQuery, he adds dynamic functionality to his designs. His design prowess extends to Adobe Photoshop, ensuring captivating visual elements. Additionally, Arvind is well-versed in Shopify, making him a versatile developer for e-commerce projects. With a passion for creating seamless user experiences, Arvind is the go-to expert for UI/UX development.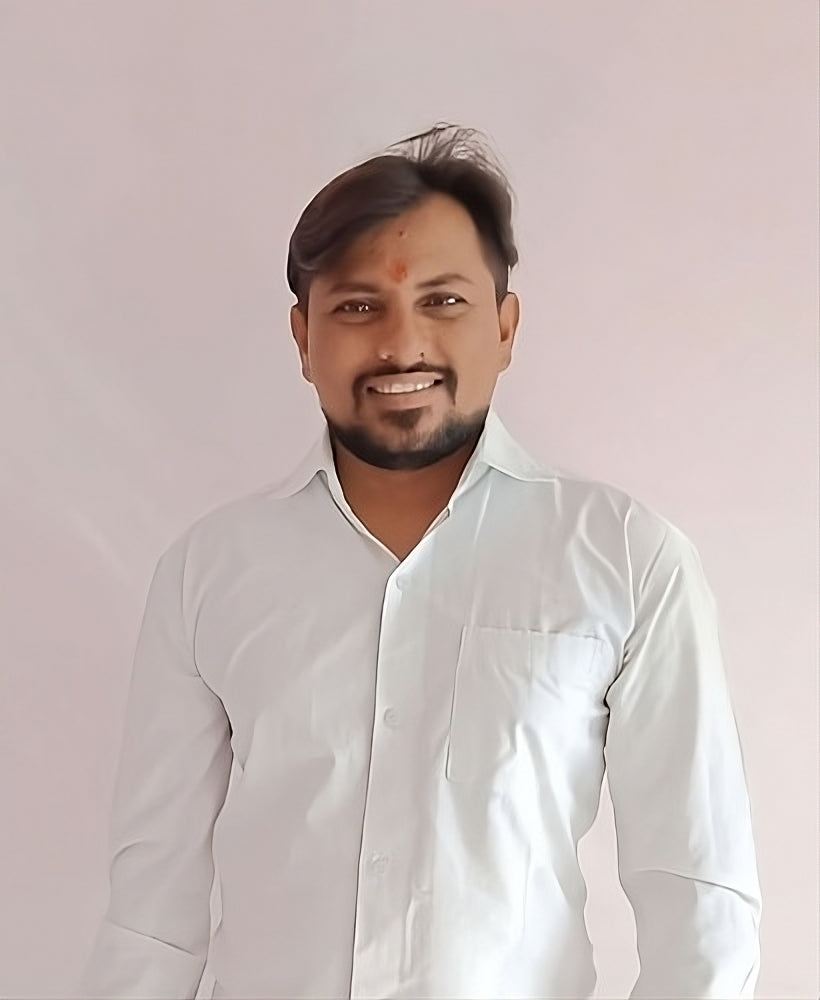 Chetan Bambhaniya
UI/UX Developer (HTML, CSS, JavaScript, JQuery, React, Bootstrap CSS And Tailwind CSS)
Introducing Chetan Bambhaniya, a proficient Web Developer specializing in Shopify, WordPress, and Core PHP. With a degree in Computer Application, Chetan boasts skills in MySQL, PHP, JavaScript, jQuery, and ReactJs, enabling the creation of dynamic web solutions. Whether part of a team or working solo, Chetan's dedication to excellence is evident, enhancing web experiences. His collaborative and supportive demeanor adds tremendous value, offering a helping hand whenever required—an indispensable asset for any team.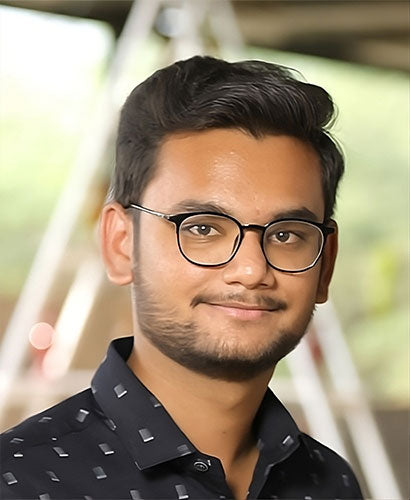 Rutvik Bhensdadiya
UI/UX Developer (HTML, CSS, JavaScript, JQuery, React, Bootstrap CSS And Tailwind CSS)
Meet Rutvik, the talented UI/UX Developer with a passion for crafting exceptional online experiences. With expertise in HTML, CSS, JavaScript, jQuery, React, Bootstrap CSS, and Tailwind CSS, Rutvik is a seasoned professional in Shopify development. He excels at creating user-friendly sites with cutting-edge design and seamless functionality. Rutvik takes pride in transforming ideas into captivating digital storefronts that resonate with customers and align with business objectives. His proactive problem-solving and strong communication skills make him a valuable team player. Beyond work, Rutvik explores new technologies, expands his skillset, and contributes to the tech community. A true asset to any team, consistently exceeding expectations.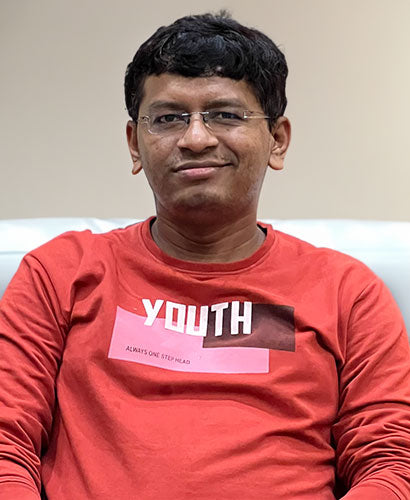 AMIT PATEL
Web Developer (PHP, Laravel, Shopify Apps, NodeJs and ReactJs)
Introducing a seasoned Web Developer, who holds a Computer Engineering degree (B.E.) and possesses remarkable expertise in PHP, Laravel, Shopify Apps, and NodeJs. With a wealth of experience as a PHP-Laravel Developer, he is well-versed in PHP, OOPs, MVC, WordPress, Laravel, and CI. Additionally, he showcases his versatility as a Shopify App Developer proficient in ReactJS. His skill set extends to front-end technologies, including HTML, JQuery, Ajax, and 3rd party APIs. A quick learner with exceptional logical thinking, he is dedicated to crafting seamless and user-friendly web experiences. Beyond coding, he enjoys indulging in PC games and embarking on long drives, making him a well-rounded individual.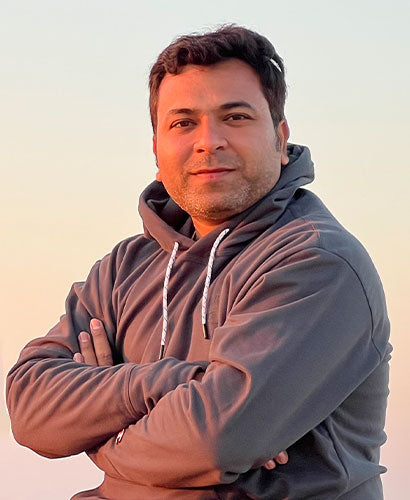 Hitesh Nimavat
Web Developer (PHP, Laravel, Shopify Apps, NodeJs and ReactJs)
Meet Hitesh Nimavat, a skilled Web Developer with a specialization in PHP, Laravel, Shopify Apps, and NodeJs. With more than 3 years of experience under his belt, Hitesh is a dedicated Shopify store and app developer. He takes pride in his commitment to delivering top-notch development solutions tailored to each client's unique requirements. No matter the challenge, Hitesh is always up for the task, ensuring that every Shopify store and app he works on reaches its full potential. With his expertise and passion for web development, Hitesh is your go-to professional for crafting exceptional online experiences.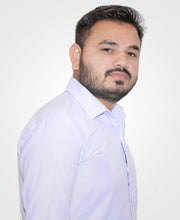 BRIJESH PRAJAPATI
Web Developer (PHP, Laravel, Shopify Apps, NodeJs and ReactJs)
Introducing Brijesh Prajapati, a skilled and dedicated Web Developer with expertise in PHP, Laravel, Shopify Apps, and NodeJs. Holding a Master of Science in Information Technology from Ganpat University (2016), Brijesh's passion for learning drives him to continuously expand his skill set. Proficient in PHP, MYSQL, Shopify, HTML, JQuery, Node.Js, Graphql, and Heroku, he excels in crafting dynamic and efficient web solutions. Whether collaborating with a team or working independently, Brijesh's commitment to excellence shines through, making him a valuable asset in delivering exceptional web experiences. A true professional with a keen eye for innovation, Brijesh is poised to create impactful online solutions.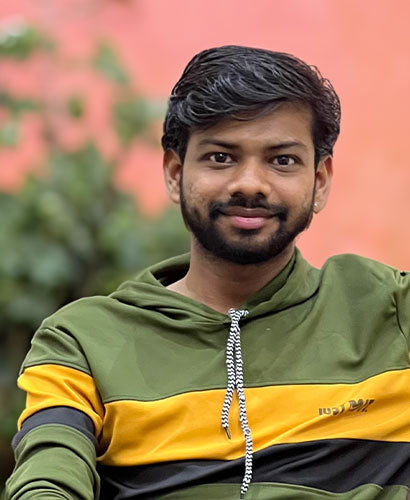 Axay Nakum
Web Developer (PHP, Laravel, Shopify Apps, NodeJs and ReactJs)
Meet Axay Nakum, an accomplished Web Developer with a bachelor's degree in Computer Science and Engineering. With expertise in PHP, Laravel, Shopify Apps, and NodeJs, Axay is a dynamic professional in web development. He excels in HTML, CSS, Core PHP, JavaScript, jQuery, AJAX, and ReactJs, demonstrating a holistic understanding of the field. Axay's passion for continuous growth is evident through his active research and exploration of new technologies. A firm believer in the power of hard work and smart strategies, he tackles challenges with innovation and determination. Axay's dedication to staying at the forefront of the industry makes him a valuable asset to any team.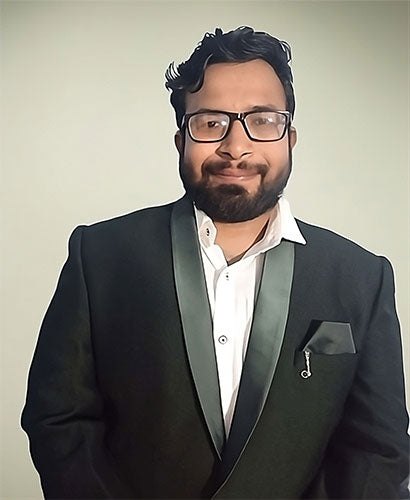 Chetan Yadav
SEO & PPC Expert
Chetan Yadav is a seasoned SEO & PPC expert with a strong academic background in Computer Science and Engineering from the prestigious Indore Institute of Science and Technology. With a wealth of experience in ON-Page and off-page SEO, Technical SEO, Local SEO, Google Ads, Meta ads (Facebook and Instagram Ads), and Google Merchant Center, he has proven expertise in the field of Digital Marketing. Beyond his professional pursuits, Chetan enjoys playing Table Tennis, indulging in music, exploring new destinations, and constantly researching and learning about the ever-evolving landscape of Digital Marketing. His passion for knowledge and adaptability to new strategies define his success in the industry.