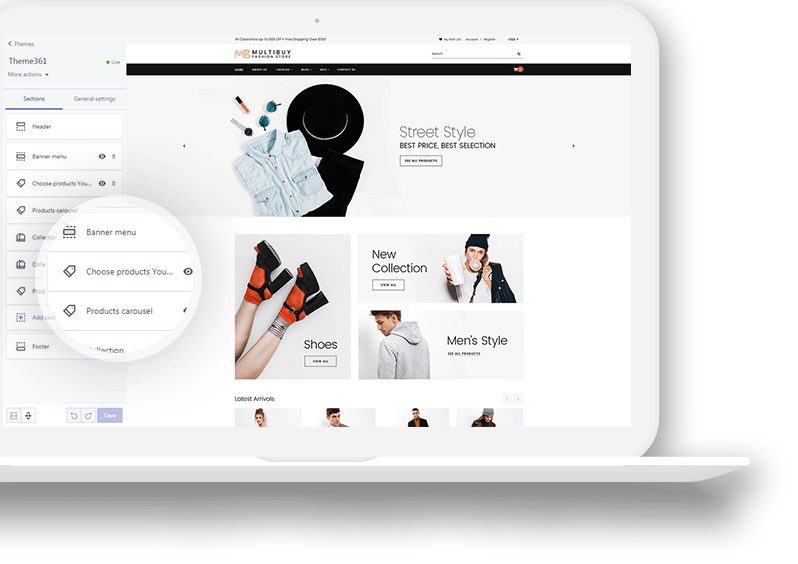 Award-Winning

Design and Development
Marcus Jones
A friend recommended Webinopoly and I'm so glad he did. I'm very pleased with the results as Webinopoly created a beautiful website for me with very little required on my part. Moe Farhat was very quick at responding when I needed changes made to the website and answered all of my questions as they came up.

Deeds
I knew I had been introduced to the right company after their site was recommended to me when they made my website quickly and effortlessly! It didn't take long to see the results of letting a company who know exactly what they are doing take the lead on your ideas and bring new life to your designs.

Christopher Deason
I am an IT professional and I've spent a lot of time researching internet marketing, cloud computing, SEO, and other online resources for my clients. It's great to know there's a professional service like Webinopoly out there providing so many quality products in online store management and development.

Nick
Our company used webinopoly to design and implement a data scraping website. We were very pleased with the quality of the work as well as the timeliness and pricing, and plan to use webinopoly for future projects.

Chloé Arnold
I would recommend Webinopoly to anyone! Their service is incredibly fast, thorough and they are incredibly helpful. I recommend Webinopoly for everything from simple website or technology adjustments to drastic design changes. I have used them to give my whole website a facelift and it has paid off in just three weeks!

Dale Minard
Response time is phenomenal. Webinopoly gets it right every time -and can work any problem I throw at them. They built a great relationship with GreatRep.com and I can TRUST them to deliver professional results on every task I give them.

Christopher Primbas
I would recommend all clients to work with Webinopoly for their professional, dedicated and quality work. The Team considers the client projects as their own project and delivers on time with high quality. Webinopoly is a 200% Customer Centric Company.

Charles Roller
First of all, I payed attention on affordable price, secondly, I appreciated fast but professional service. Some times there results could be better but in general I am satisfied.

Jennifer Kaz
I asked them to take care of a broken form and they took care of this without any issue, even when the email in the form had all kinds of issues! Had a lot of back and forth without any complaints! Very impressed at the patients they had!

Ray
Hired Webinopoly to convert my website over from an older version of Joomla to Wordpress. They took care of that and also made some design changes to my website that I requested. They also offered suggestions on several other changes to make the site

Will Harlan
Moe and his team were incredibly responsive and timely. They adapted our site design specifically to our needs. We had several specific, nit-picky details requested from our board, and Webinopoly handled every one of our requests perfectly. It is a blessing that we found such capable and reliable services with Webinopoly and I am happy to recommend their services.

Howard Glazer
I started working with Webinopoly after having 2 unpleasant experiences with other developers. They were referred to me by Authorize.com and once they helped me resolve my main issue quickly, I used them for other parts of my website. Moe and his team at Webinopoly truly care about providing the greatest level of customer service and leaving you with the best experience possible.

Homer Arnold
This is my second website with Webinopoly, and I am once again extremely happy with all their work. You can tell Moe really cares about the customer satisfaction side of things, and is both knowledgeable and helpful in all he does. I have found him to be amazingly detail oriented, picking up on things you didn't even realize you needed until he brings it to your attention.

Jonathan Miller
My project was small but Webinopoly provided VIP treatment. Moe takes the time to get to know you and makes suggestions that fit your budget and goals. I continue to happily use Moe and all that Webinopoly has to offer to increase my sales and give my customers the best experience on my website.

PARTNERS







REQUEST A QUOTE

TODAY!
We will be more than happy to arrange a meeting to establish how we can attain the results your business desires in order to succeed online.