Poly & Bark
In today's chaotic world, the home is often one's sacred oasis. Poly & Bark creates the furniture that fits your life and helps you create a haven where you can escape from it all. Each piece earns its place for incredible design, impeccable quality, and durability that lasts for years—so you won't have to replace them anytime soon.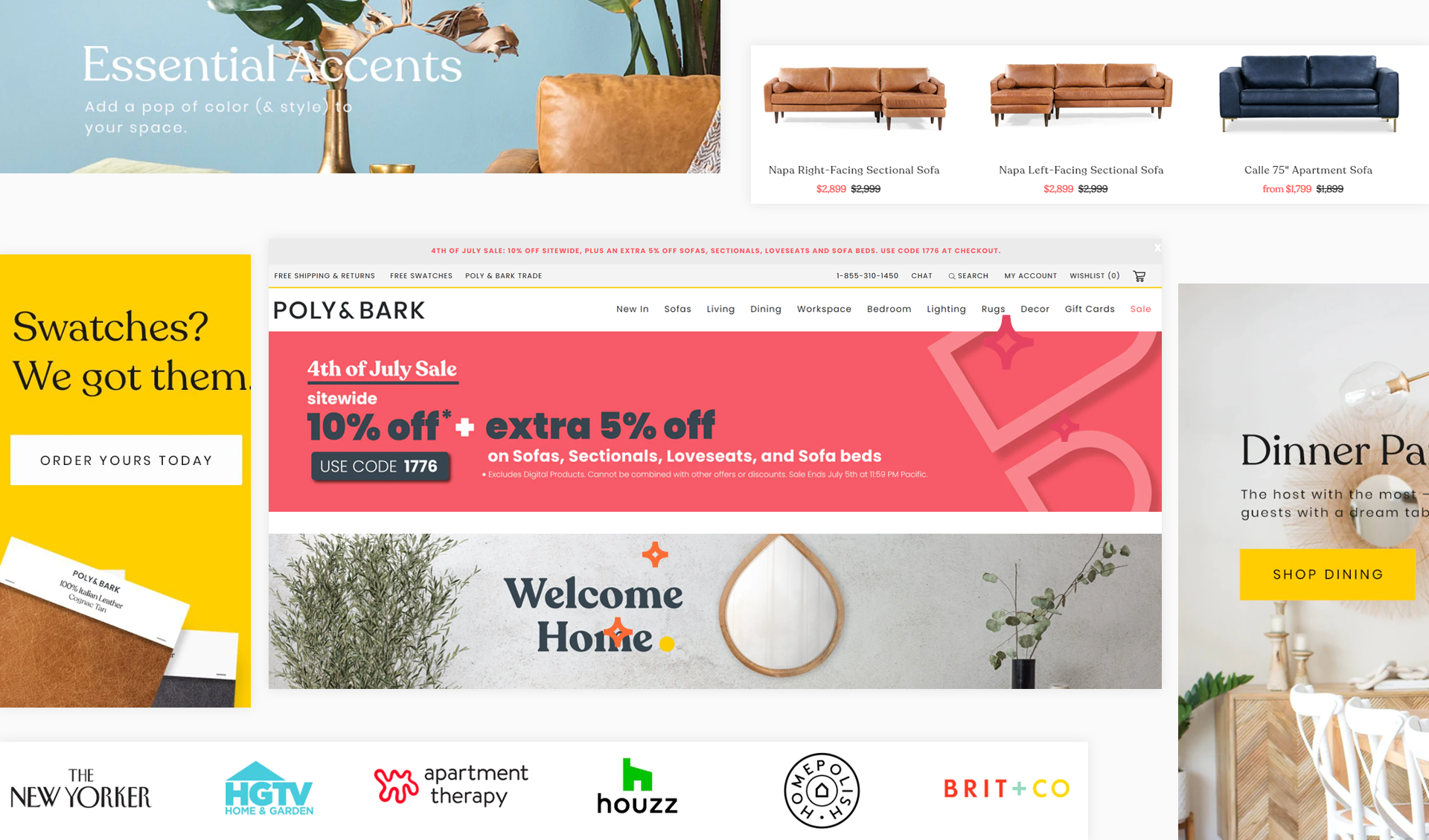 Overview
Poly & Bark is a furniture company that creates custom furniture that lasts a lifetime. Their products are made with the highest quality materials and are built to withstand the test of time. They realized that their Shopify website needed an upgrade, so they sought out Webinopoly, a team of Shopify Experts with over 200 clients under their belt.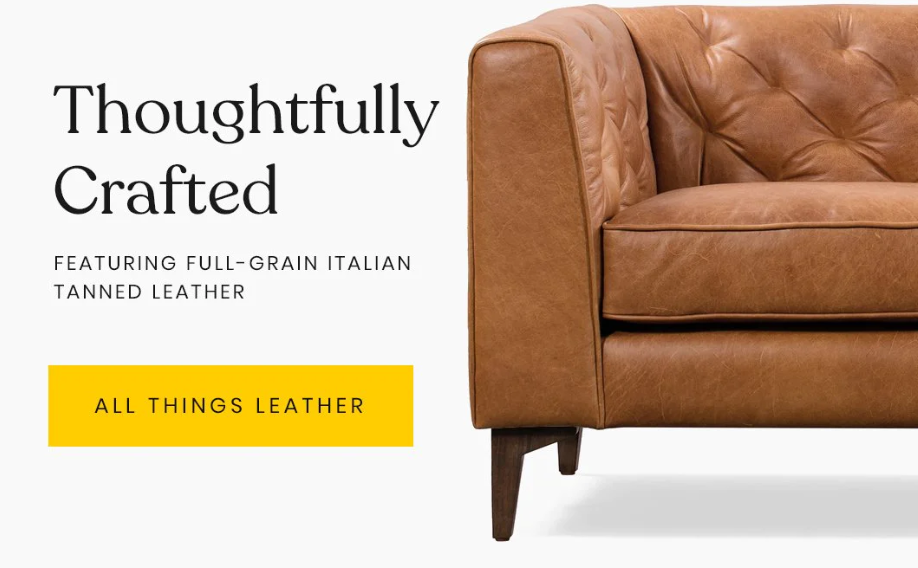 The Challenges
Outdated and slow website
While Poly & Bark knows how to make furniture that stands the test of time, they were facing challenges of their own.
Poly & Bark's business is growing, but they were struggling with how to best serve their customers with an outdated Shopify website.
They also needed an updated website design and faster loading times, but they didn't want to take down their site while it was being upgraded.
Upgrade to Shopify 2.0
A part from the website redesign, they needed to upgrade to the new Shopify 2.0 platform.
Without developers on their team, they needed a team that could upgrade their website to Shopify 2.0 without causing problems so that customers could enjoy a seamless experience while shopping on Poly & Bark's site.
So they sought out Webinopoly, a team of Shopify Experts with over 200 clients under their belt.
Solution
With the help of Webinopoly's professional team, Poly & Bark were able to upgrade to Shopify 2.0 without losing any data or functionality on their site; this allowed them to increase conversions by 1%. And because they optimized the site's loading speed by up to 40%, customers are getting an even better experience from this site than before!
Webinopoly's team designed and developed a new Shopify 2.0 theme that reflected Poly & Bark's warm and inviting image. They also optimized the entire website so that it loads fast even while being image-heavy—all within fast turnaround times and no downtimes.
Poly & Bark's new website design now reflects their brand perfectly, as well as provides an easy way for customers to find everything they need on one page without having to click through multiple pages of products or categories.
Homepage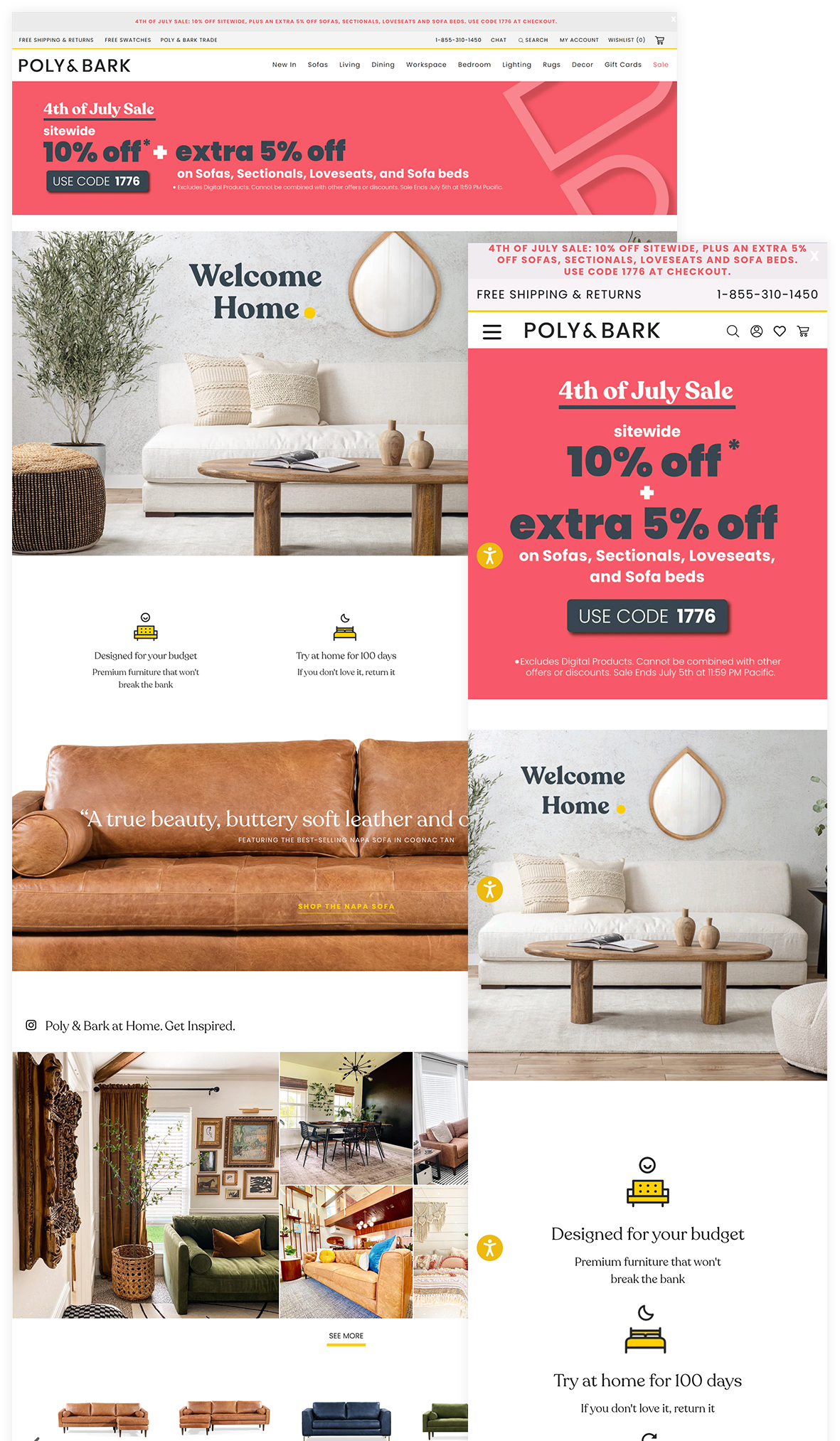 Cart Sneak Peek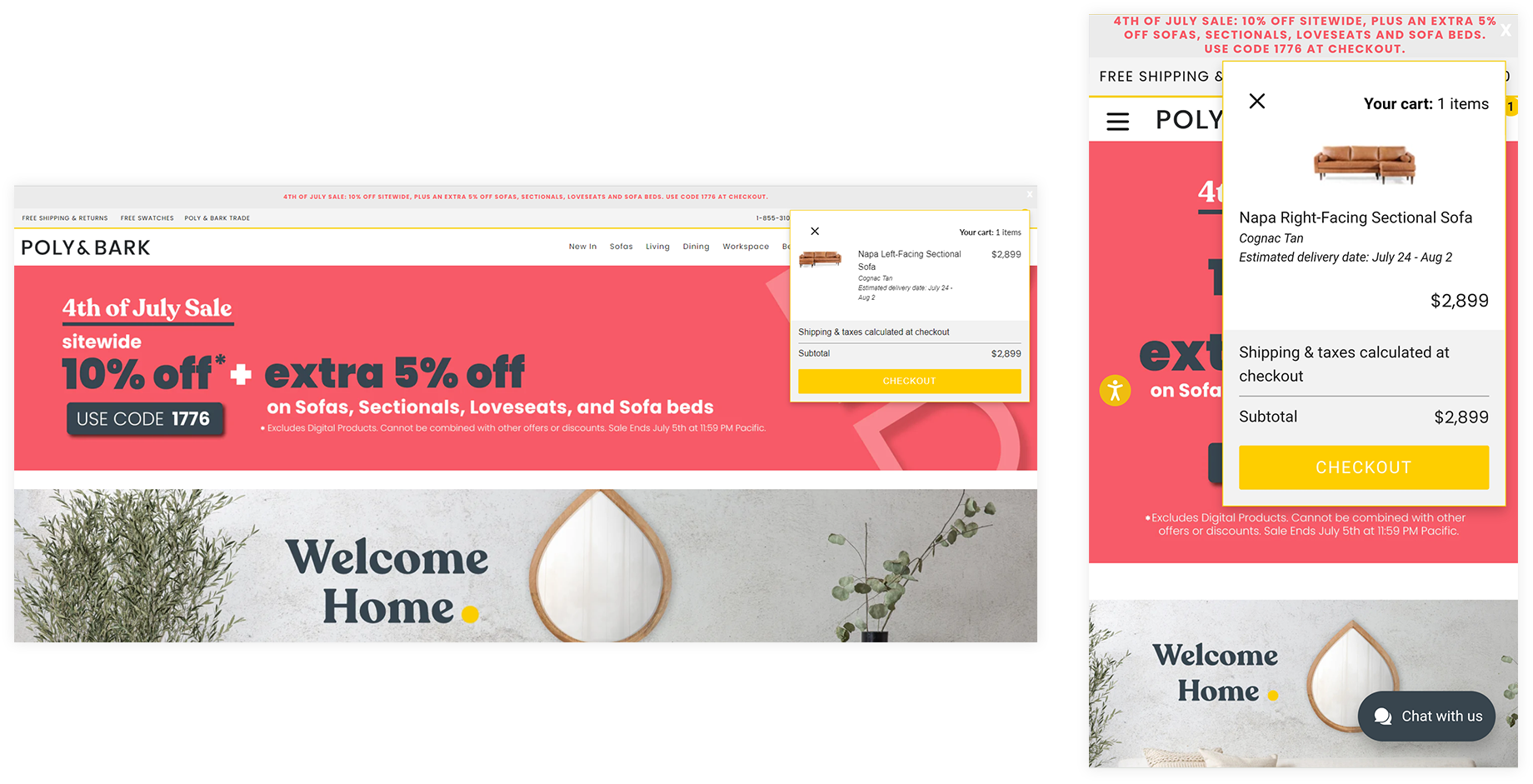 Product Pages