DTLR
DLTR is your one stop shop for all your streetwear needs, be they apparel, footwear, or accessories. It is where fashion, entertainment, and a sense of community all come together.
For young, trendsetting multicultural audiences, DLTR is where it's at. They remain authentic to their brand, and their consumers love them for it. With every year that goes by, the unrivaled retailer comes back better and stronger than before.
As a result of its partnership with lifestyle retailer Sneaker Villa IncDTLR Inc. has become one of the country's leading fashion chains.
This collaboration allowed them to launch several projects focused on streetwear brand partnerships. Today, DTLR/VILLA is one of the country's most successful lifestyle merchants, with over 250 locations in 19 states.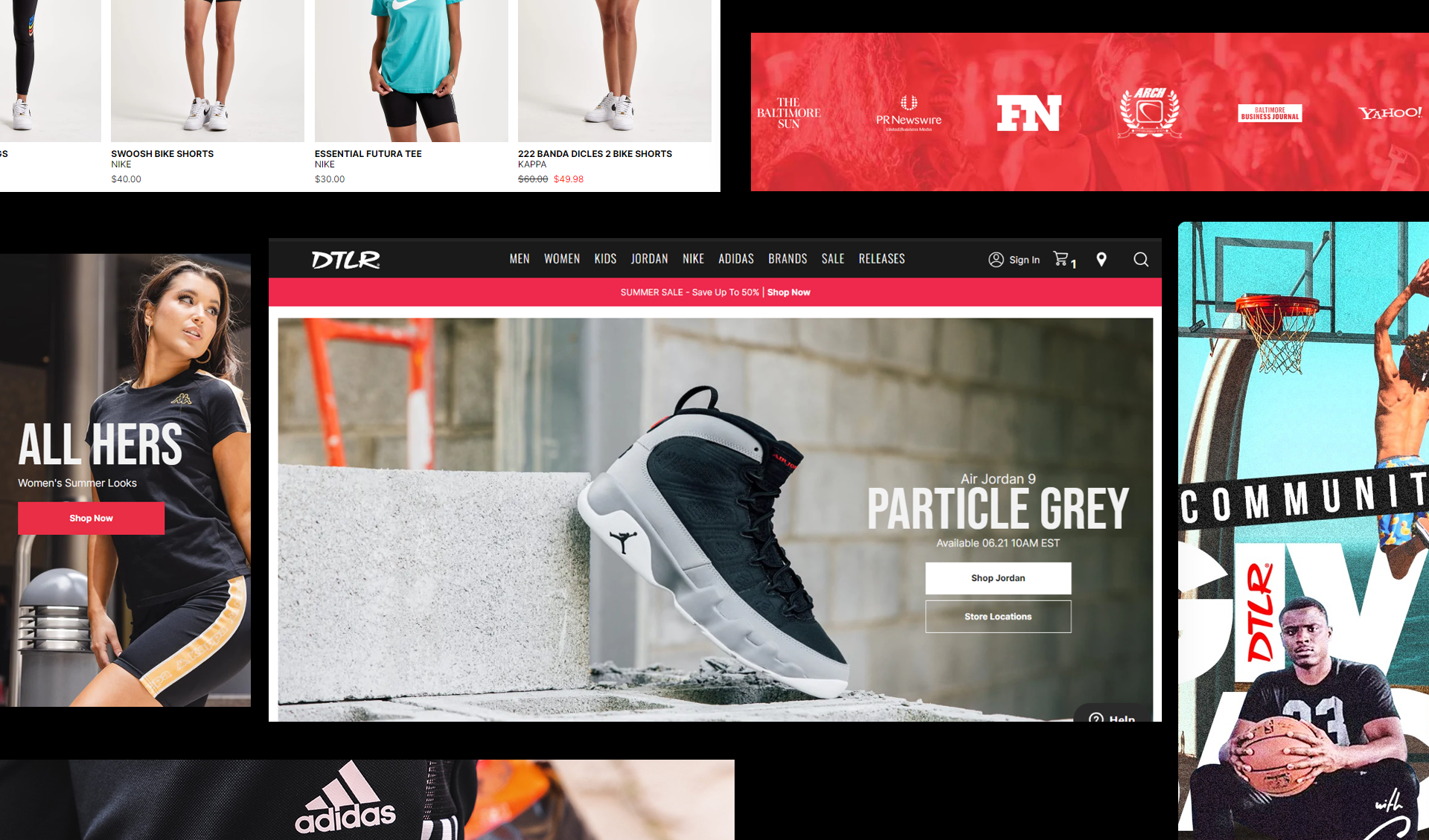 Project Objective
The DTLR team was unhappy with how slow their Magento site was and how many bugs and updates it required. They decided it was time to switch to a new platform. They needed to move their whole Magento store to Shopify, including all of their products and buying history, redesign their website, and connect their ERP and POS systems.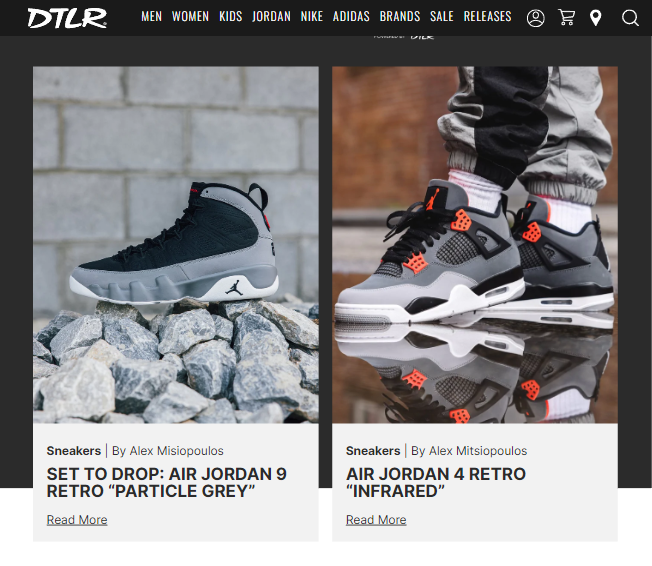 The Challenges
Frustrated with the number of bug fixes and updates necessary on their Magento shop and its outdated design, the DTLR team sought a fresh start for the back-end and front-end architecture of their online store. The ERP and POS systems had to be linked immediately since sales were increasing and the business was expanding rapidly. They ultimately decided it was time to re-platform.
However, this necessitates migrating 10 million orders and 1 million customers' worth of product history. Overall, their entire store, product line, and history of orders needed to be migrated, and the website needed redesigned.
After putting their heads together, the DLTR team agreed that Shopify was the option for them. The platform's flexibility and the depth of its app selection wowed them.
Not long after, they discovered our Shopify Experts here at Webinopoly. Our experts substantiated the DLTR team's thinking around Shopify, validating it as the best-fit solution based on the brand's long-term commercial goals and technical requirements.
The Services We Delivered
Magento to Shopify migration
Shopify configuration
Shopify Shop 2.0 web design & development
Custom theme development & optimization
Figma mapping
Copywriting
Testing
Training
Unlimited revisions and support
We migrated DLTR from Magento 1 to Shopify, including their 10 million orders and 1 million product history, then implemented a stunning design refresh that reflects the vibe and feel of their products.
Indeed, the new website design, with its clean lines, high-quality imagery, and expert navigation allows users to browse the breadth of DTLR's product inventory in an efficiently curated manner.
The beautiful landing pages not only showcase the brand's products, but it also loads fast too, maintaining the user's interest during the shopping process.
The move to Shopify also provided them with more security that they needed for their growing customer base.
Results
DTLR's new Shopify online store is a seamless blend of aesthetics and usability, allowing customers to easily browse selections.
The DTLR team is no longer constrained by the limits of their Magento site, and they can now enjoy the benefits and flexibility of Shopify. Rather than spending time and money on store upkeep, they are free to put their energy into implementing an ambitious growth strategy.
Since their Shopify store went online, DTLR has observed a spike in key eCommerce indicators.
Conversion rates jumped by 70% as a result of this change. Bounce rates dropped by 20%, while order values increased by 15%.
These results speak loudly about Shopify's fundamental ability to drive growth, as well as the Webinopoly team's expertise in developing conversion-focused websites.
Home Page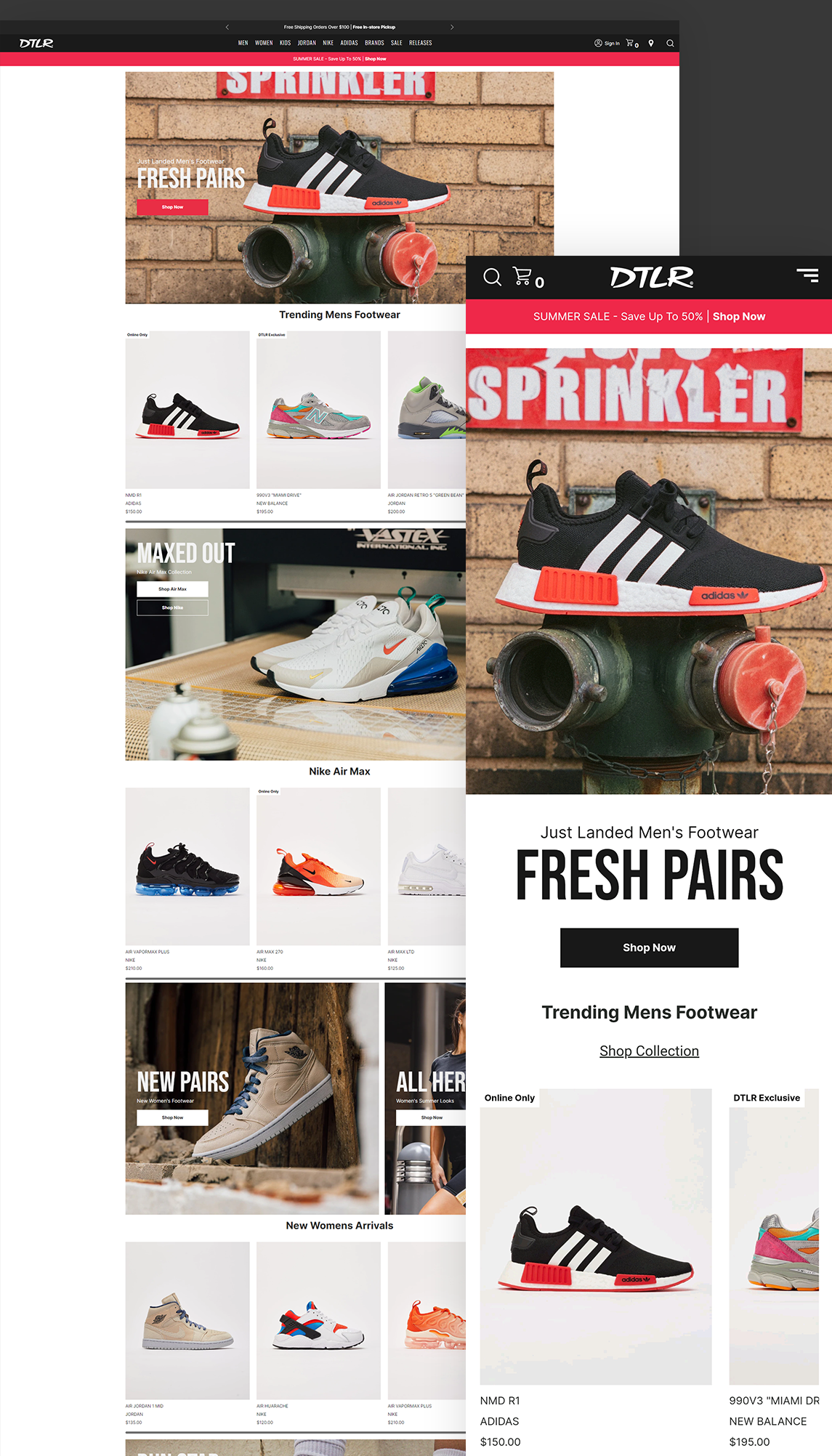 Cart Sneak Peek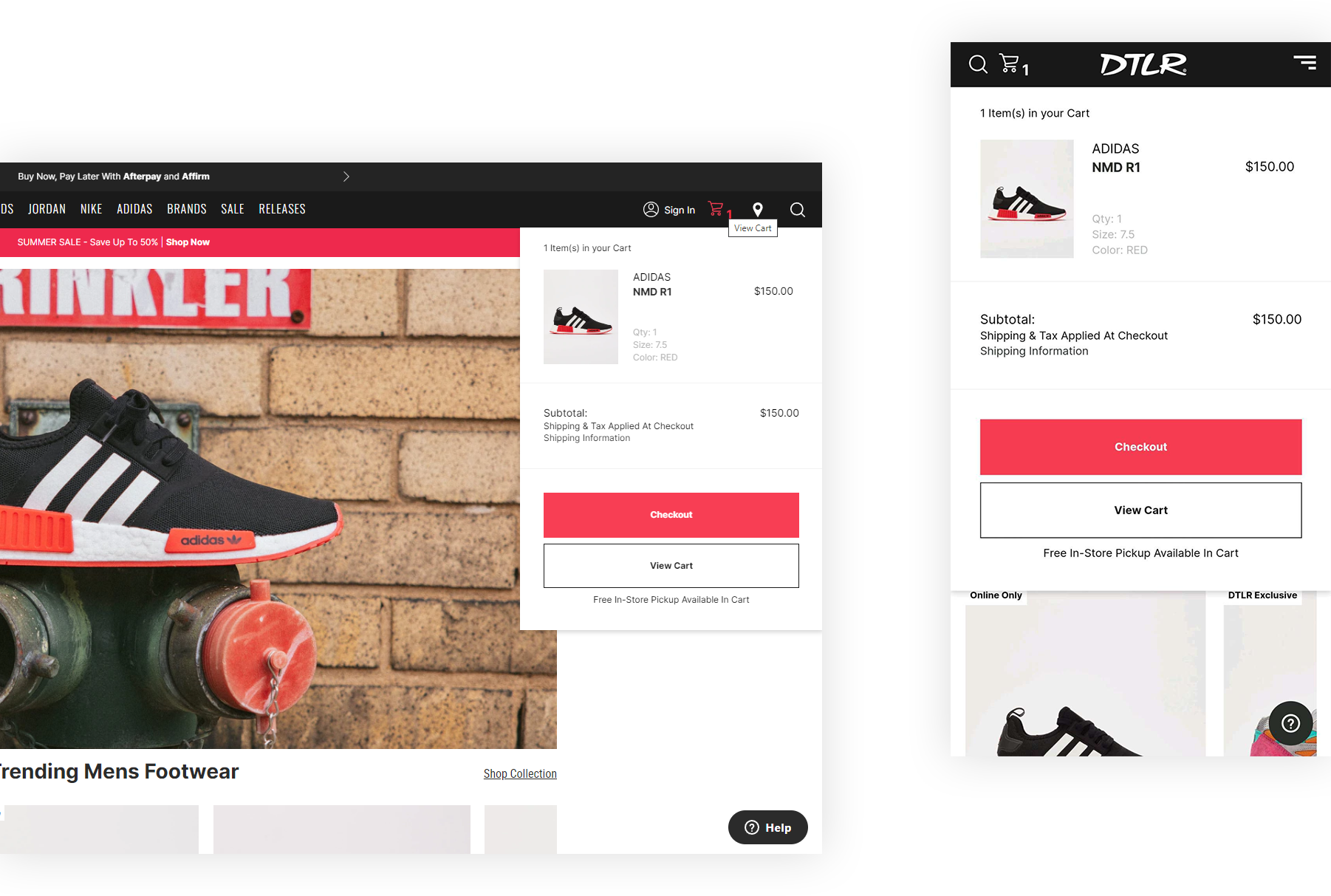 Product Pages