Clix Auto
ClixAuto is a company that specializes in the development of car windshield wiper blades. They are dedicated to providing their customers with quality products that help them keep their windshields clean at all times. Their products are made from high-quality materials, and the company's goal is to focus on improving the quality of life for their customers. They do this by ensuring that their product is affordable and reliable.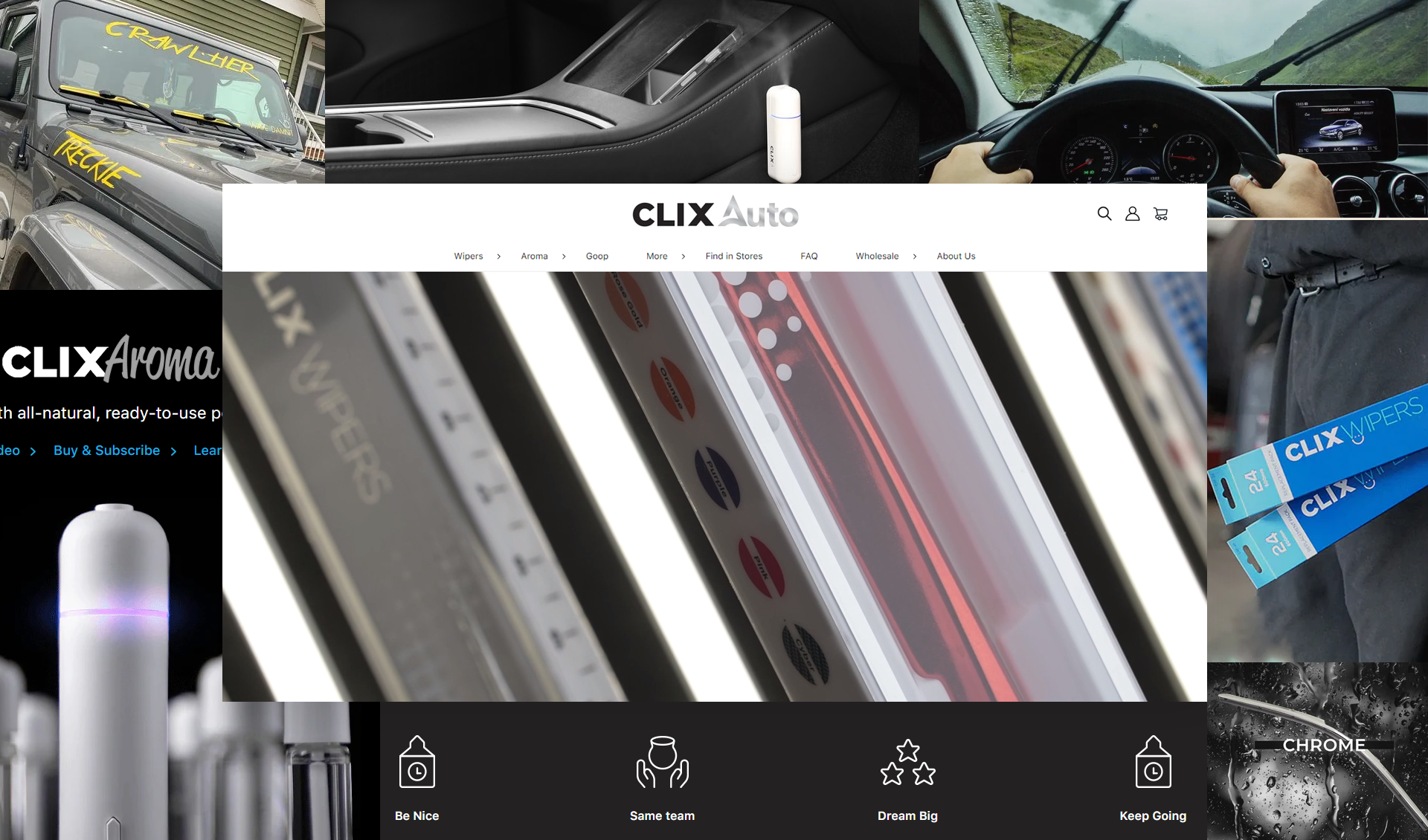 Project Objective
Webinopoly was tasked with the challenge of migrating Clix Auto's existing site to Shopify Plus, and installing an ERP solution.
Clix Auto is a car wiper blade business that wanted a website that would make checkout quick and easy for their customers. They had an existing site, but it wasn't optimized for mobile or e-commerce. It also didn't integrate with any of the other systems they needed to run their business.
Webinopoly is a digital marketing and Shopify development agency. We specialize in creating websites that are optimized for search engines and conversion rates, as well as developing custom solutions for our clients' unique needs. When we heard about this project from our friends at Clix Auto, we knew it was going to be interesting—and we were not disappointed!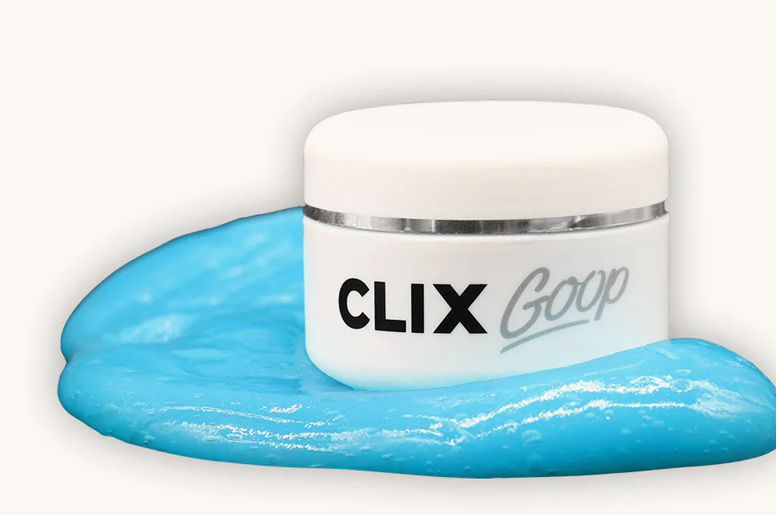 The Challenges
Building an Efficient Website
To help their customers find the best auto wipers, the Clix Auto team wanted to make it easy for them to navigate their website. They needed a site that would allow their clients to easily locate and purchase products that were both functional and long-lasting.
The order process should offer customers the chance to choose a product based on their car type, then select options that will help them achieve specific goals related to style, efficiency and life expectancy.
The Migration to Shopify Plus
One of the biggest challenges we faced in migrating to Shopify Plus was the process of migrating our products and customers.
In order to ensure that all of Clix Auto's products were migrated correctly and that we didn't lose any of their customers' data, we had to create a new product for each one on Shopify Plus.
We then needed to import the customer data from their old website into each new product so that they could be linked to the proper product.
The Services We Delivered
Shopify configuration
Shopify Plus web design & development
Custom theme development & optimization
Content strategy
Copywriting
Testing
Training
ERP integration
Unlimited revisions and support
The Results
+70% increase in conversion rates
-20% bounce rates
+15% order value
Unfortunately, this meant that we had to manually check all of the customer information into each product. This was a tedious process, but ultimately worth it because it allowed us to maintain all of their customer data as well as their purchase history for future reference.
Integrating with an ERP
Integrating with an ERP system can be a challenge for any Shopify agency. Even if you're familiar with the platform, there's still a lot to consider when you're integrating with an ERP system.
First, we had to figure out what kind of integration Clix Auto needed. Do they need a full-featured integration that lets them connect your inventory, sales and marketing data with the ERP system? Or will a simple API connection do? What about security? Is the ERP system secure enough to handle sensitive information from their customers' financial records?
Next, we had to make sure it's technically possible—and if it isn't, then how can we make it happen? If we can't get the two systems talking directly, what workarounds will we use?
Homepage
When you visit Clix Auto, you'll see a homepage that's clean, straight to the point and informative. We understand that car owners have a lot of questions about their vehicles and how to properly care for them. We've made it our mission to provide answers in a way that's easy to understand.
We made sure that their homepage is an introduction to all the things Clix Auto can help their customers with—from basic maintenance tips and tricks, to learning about the latest innovations in automotive technology, we've got everything they needed in one place.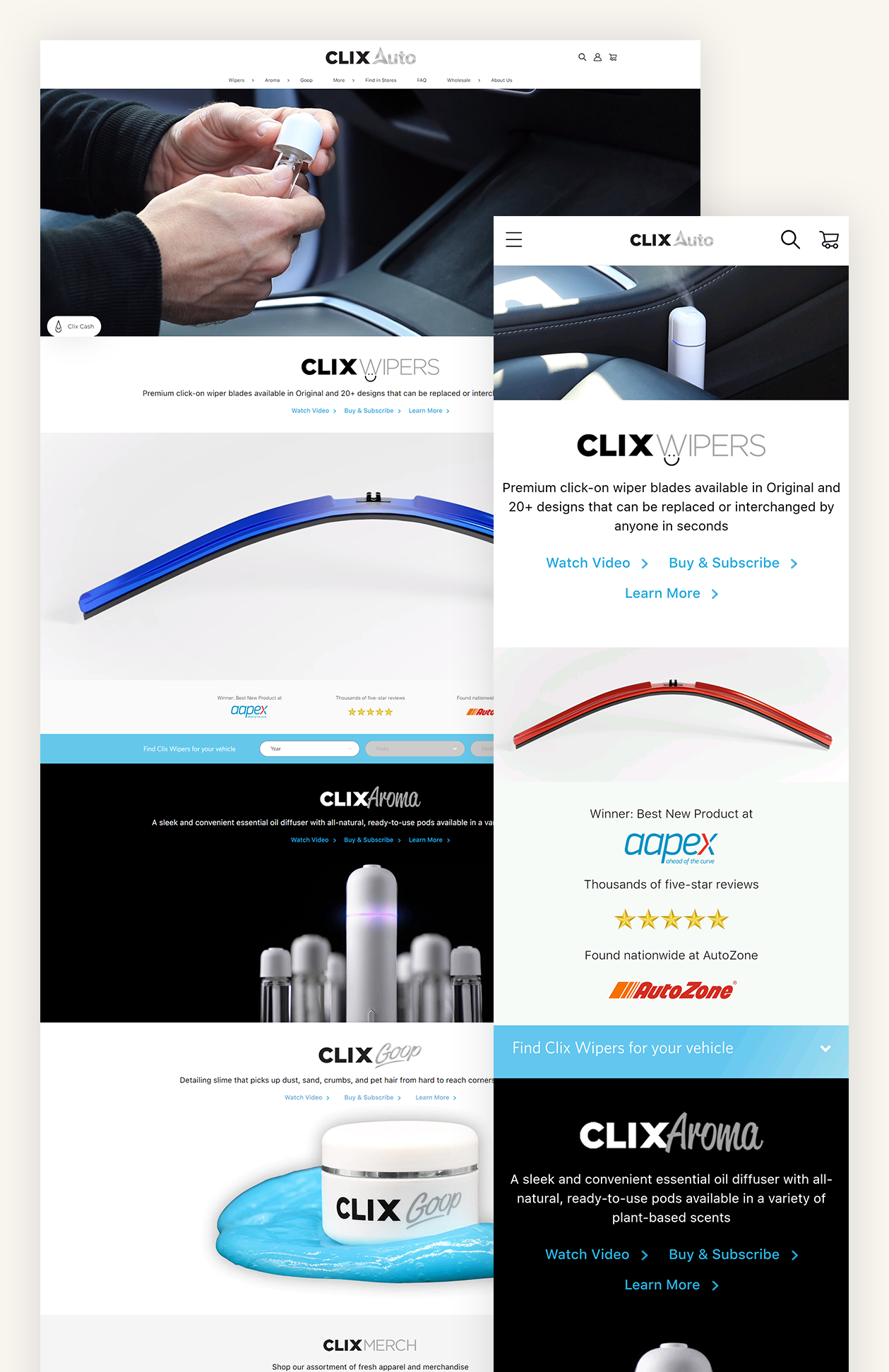 Top-Tier Graphics
Clix Auto is a car wiper blade company, and we wanted the website to feel alive and interactive but didn't want excessive graphics cluttering the sleek design. Instead, we integrated videos to the home page and other pages to bring it to life.
The video on the home page explains how Clix Auto wipers work—they have a patented design that gets rid of streaks and water spots in your windshield, so you can see clearly when driving in rain or snow.
The video also shows how easy it is to install your new wipers (just like changing a tire!). And when you click on any product page, there's also a short video explaining the installation process.
Product Pages
Ready for Clarity?
Webinopoloy strives to create the best experience possible for our clients. So we partner with brands like yours and work closely together until we've achieved great results—and then some! That's why it's so important that you connect with one of our experts today, who can help your Shopify store reach its full potential.
Our team of experts has been helping clients like yours grow their businesses since [year], and they know exactly what it takes to succeed: a professional website design, a custom eCommerce platform that matches your brand's aesthetic and values, and optimal marketing strategies that drive growth. All of these things come together to create an online experience that keeps customers coming back again and again.
If you want to start seeing more sales on your site and turning those visitors into repeat customers, contact us today!