Bomber Eyewear
For over 30 years, this family-run business has been developing and testing the latest innovations in eyewear. With a focus on comfort, durability, style and floatability, we developed a patented foam lining technology that allows us to offer water sports enthusiasts, fishermen and everyone in between eyewear that is comfortable, durable, stylish and able to float.
Bomber Eyewear comes equipped with patented snug-fit floating technology - enabling a super comfy and secure fit, along with scratch-resistant lenses available in an array of colors and several different options such as polarized, photochromic, bifocals and blue-light blocking. Bomber Eyewear continues to develop new technologies and materials to ensure that our products are always ahead of the curve.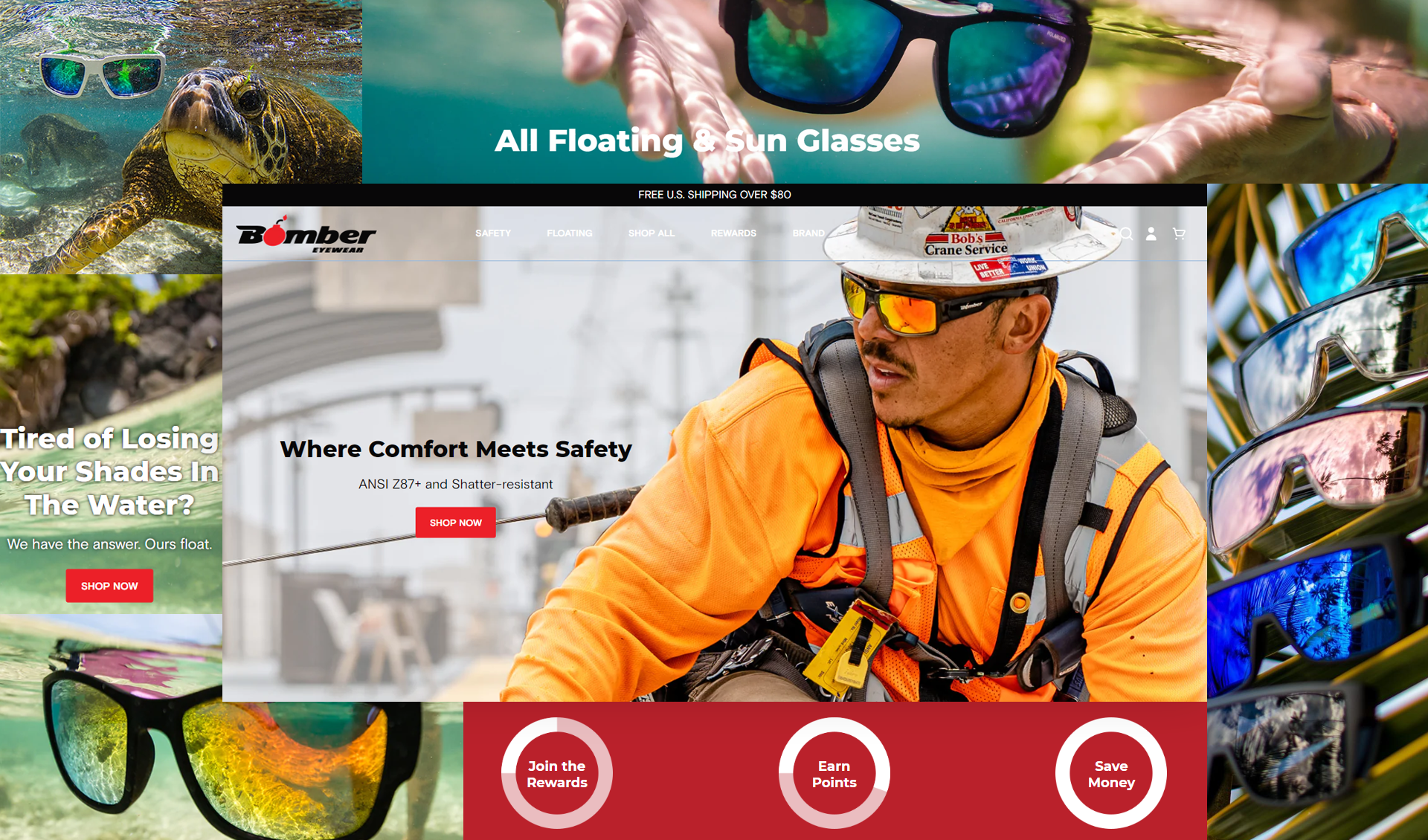 Project Objective
Webinopoly was approached by Bomber Eyewear with the idea of a complete rebranding and website redesign. To bring their vision to life, we needed to create a custom Shopify theme and build custom integrations.
Our objective was to create a new website that would serve as a hub for sales, marketing, and customer service. We wanted to make sure that our new website would allow Bomber Eyewear to better communicate with their customers, without requiring them to invest in expensive third-party tools or complex integrations.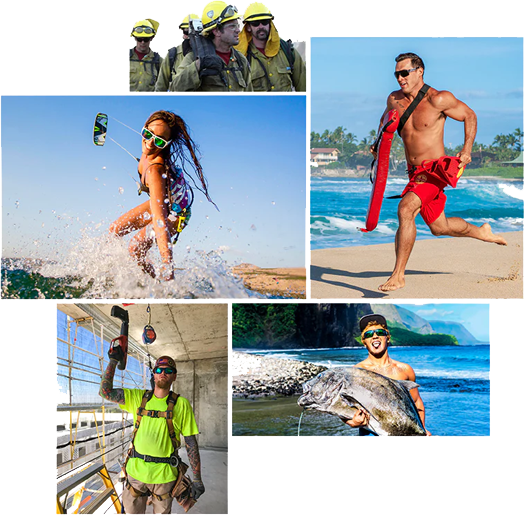 The Challenges
Complete Rebranding
The first challenge we faced was the complete rebranding of the website. Since Bomber Eyewear had been in business for several years, they already had a strong brand identity. They wanted to keep their existing logo and color scheme, but update any outdated content and imagery.
The website was also in need of a new design. Bomber Eyewear wanted a fresh look that would better reflect their brand, while still remaining clear and simple. The company had been using the same layout for years, so they wanted to make sure that we incorporated some of those elements into our design.
Complete Website Redesign
The first step in creating Bomber Eyewear's new website was to create a content strategy. This involved reviewing all of the existing pages on their existing site, as well as talking with staff members at the company and their customers. We then determined which sections would be most useful to both visitors and internal users, and created a map of how each page should be structured.
The Services We Delivered
Shopify configuration
Shopify Plus web design & development
Custom theme development & optimization
Custom integrations
Content strategy
Copywriting
Testing
Training
3D product view
Unlimited revisions and support
The Results
+70% increase in conversion rates
-20% bounce rates
+15% order value
This allowed us to create a new design that was both visually appealing and easy for visitors to navigate. We also created a new logo and color scheme that reflected the brand's personality while remaining simple and clean.
Custom Shopify Theme
The new website was built on a custom Shopify theme that we designed from scratch. This allowed us to create a design that was both visually appealing and easy for visitors to navigate.
The new website was built on a custom Shopify theme that we designed from scratch. This allowed us to create a design that was both visually appealing and easy for visitors to navigate.
The new theme was created with mobile optimization in mind, so it was perfect for consumers on the go. We also used a responsive design so that visitors could easily view the website from any device.
Custom Integrations
We created a custom integration that allowed the client to import their existing product inventory into Shopify. This saved them a significant amount of time, and it ensured that all of their products were properly represented on the website.
The integration made it easy for the client to update their inventory in real-time. This allowed them to quickly and easily add new products as they were created, which helped them keep up with demand.
Homepage
The homepage was the first thing potential customers saw when they came to the website, so it needed to be eye-catching and easily navigable. We used a scrolling parallax effect on the homepage to make it feel more dynamic and engaging. The scrolling effect also helped showcase their products in a unique way that their customers hadn't seen before.
We also created a visual hierarchy on the homepage that helped customers easily find what they were looking for. We added some simple, easy-to-understand language to explain each product and how it worked so that even new users could understand what benefits each item offered. We also used bold colors, large fonts and icons to make sure their products stood out from the crowd.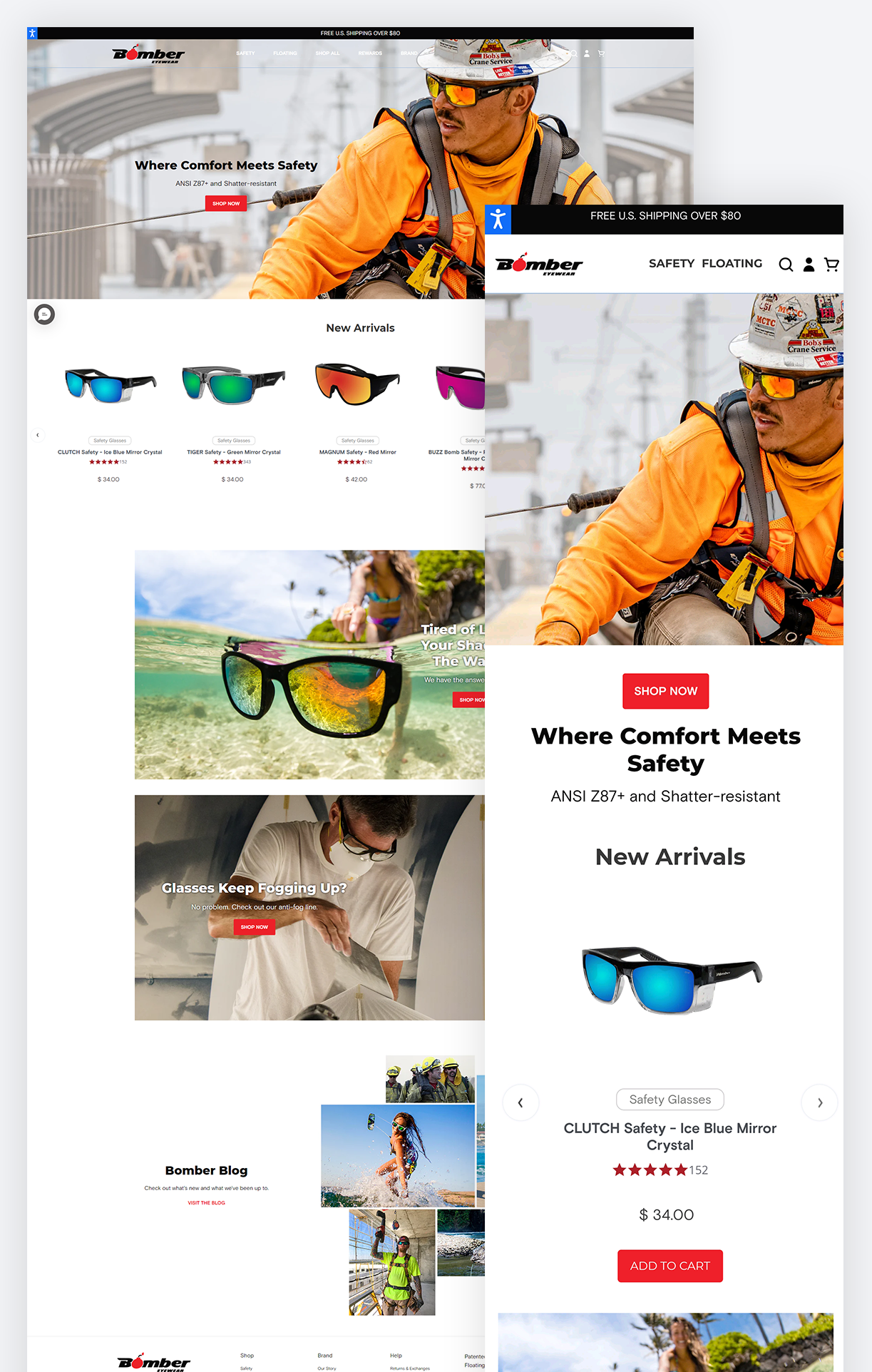 The Our Story Page
We also created a new "Our Story" page to tell the story of how the company was founded and what it does today. This helped customers feel more connected with the brand, which increased their loyalty and trust in it. We added photos of the founders, who were still actively involved in running their business, as well as current employees.
The Our Story page made the company seem more trustworthy and human. We also added a section where customers could leave reviews of their experiences with the company and share what they liked or didn't like about it.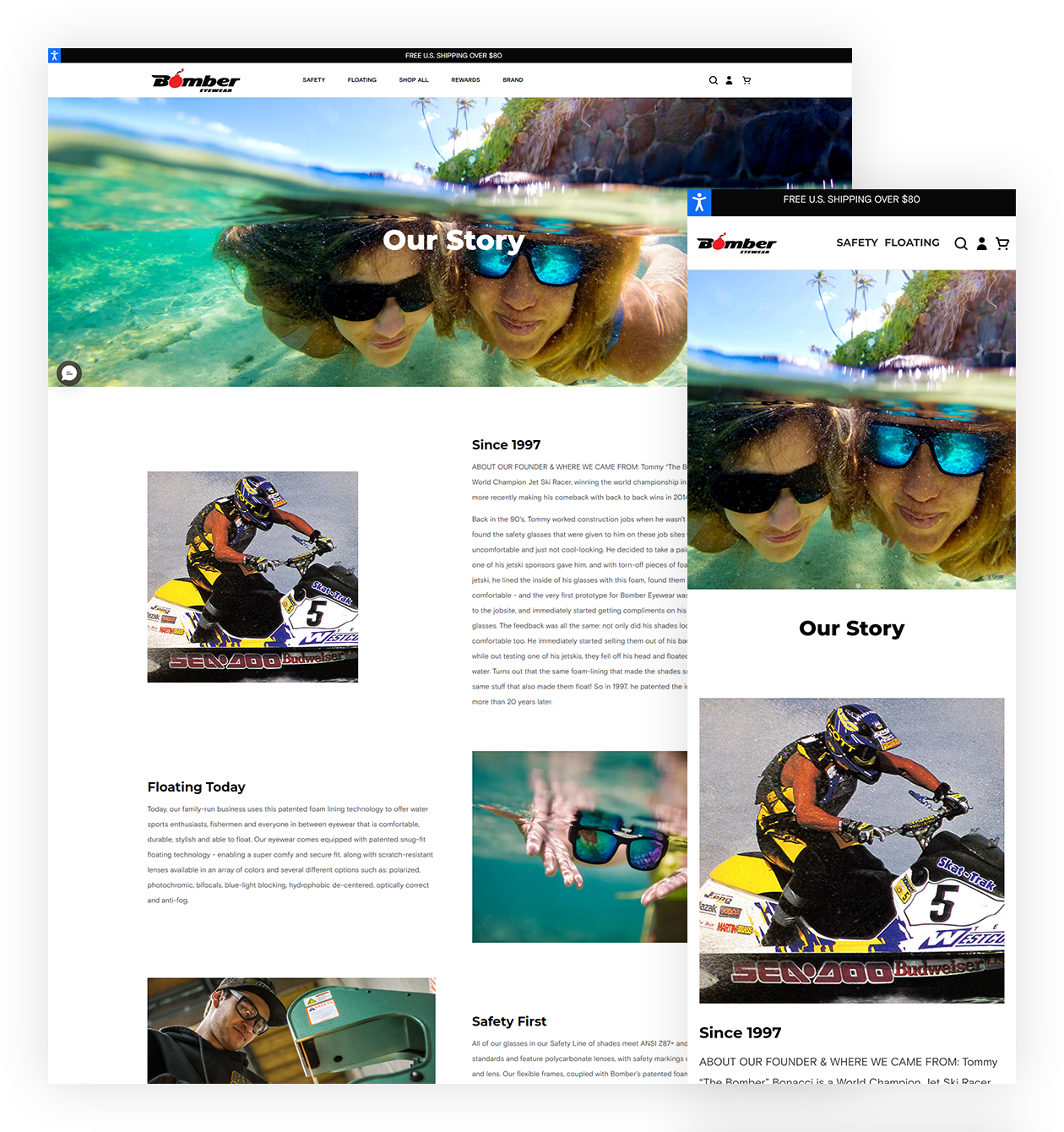 Product Pages
We redesigned the product pages to be more visually appealing and easier to navigate. We added photos of the products, which helped customers see what they would be purchasing if they ordered from this company. They also saw that they could choose between different styles, sizes and colors before buying.
The best way to increase conversions is to offer customers more information about your products. If they know what they're buying and how it will benefit them, they'll feel more confident in their purchase decision.
We also added a "buy now" button on each product page that made it easy for customers to make a purchase without having to go through the checkout process again after adding an item to their cart.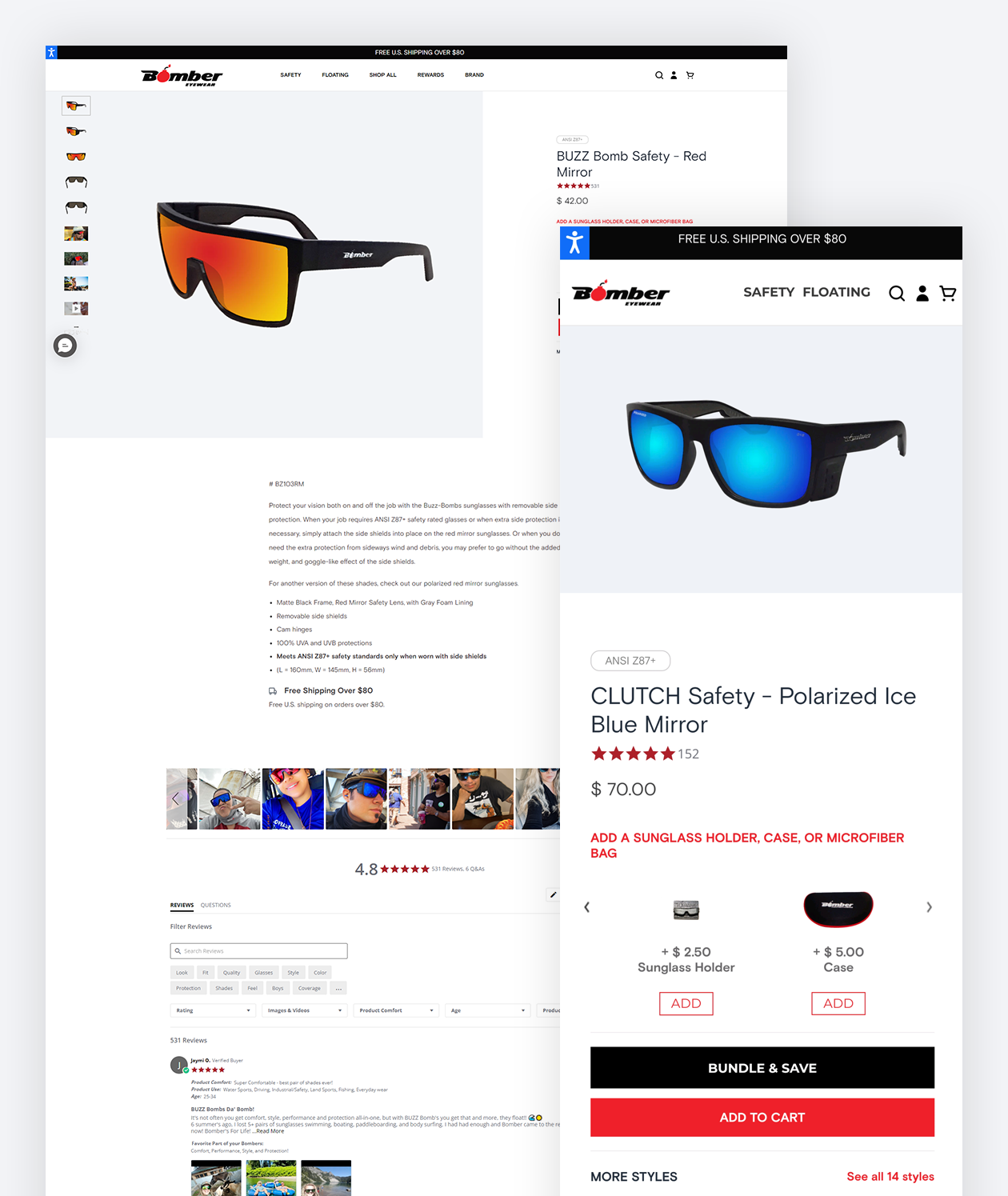 Ready to Take Your Business to the Next Level?
Webinopoly is dedicated to helping our clients achieve success. That's why we created a website that was easy, informative and engaging for our visitors.
At every point of the process, we want to make sure that you are 100% satisfied with the results, which is exactly why we offer unlimited changes and revisions.
If you're ready to take your business to the next level with a Shopify expert agency, contact us today for a free consultation!