Beauty Playground UK
You've never seen a beauty store quite like this. Beauty Playground UK is an editorial-style concept store, with a curated specific selection of niche, international, affordable, functional and unconventional beauty products.
The brand's mission is to inspire women to be their most beautiful—and most confident—selves. It believes in the power of makeup as a tool for self-expression, but also in the joy of going makeup-free. The brand is committed to providing women with tools that help them discover their best selves and feel empowered by their own beauty.
They offer everything you need for your beauty routine: makeup brushes, skincare tools and devices, nail polish collections from around the world (including international brands such as OPI), and hair care products from top luxury brands like Shu Uemura and Davines and more!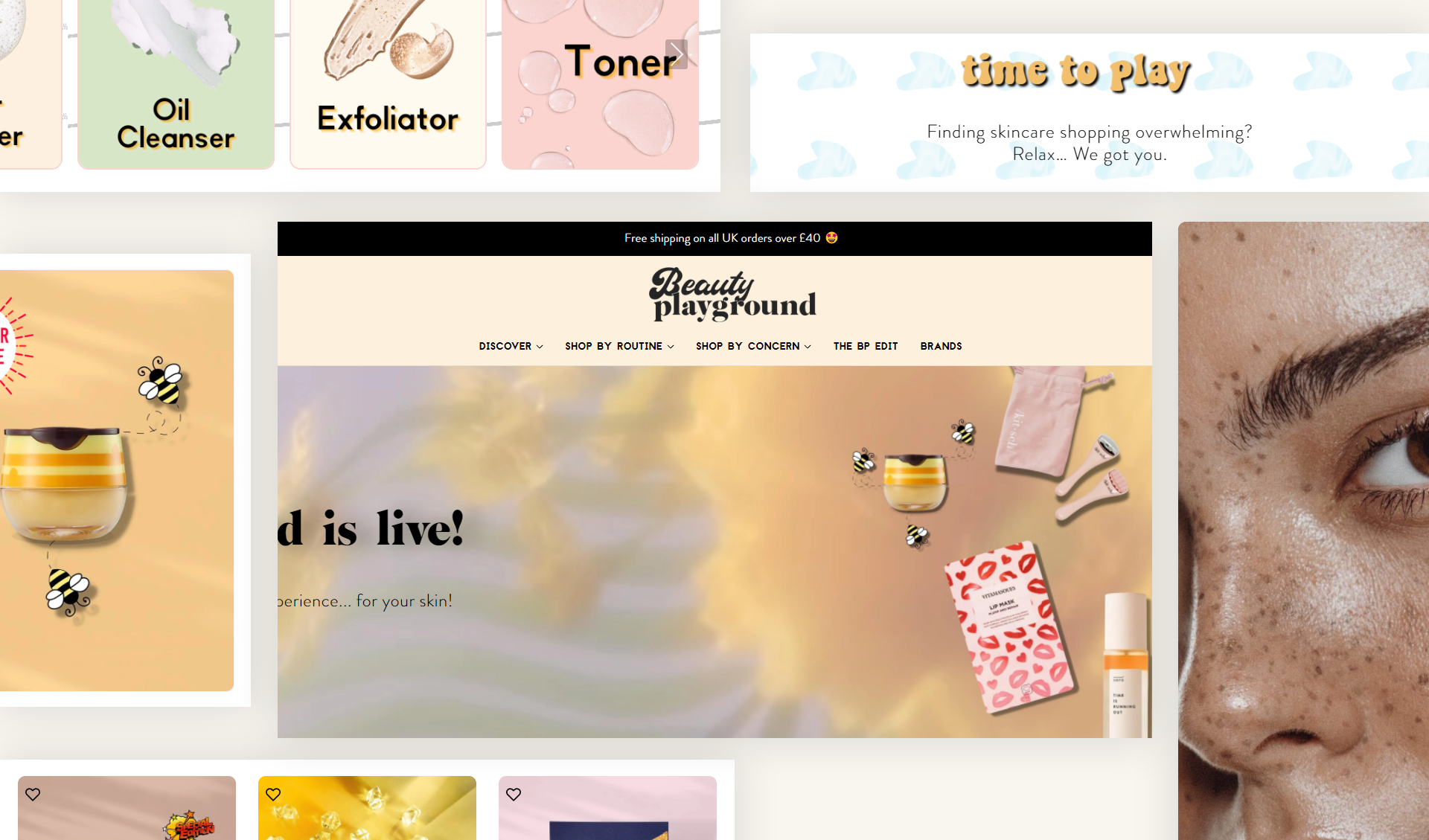 Project Objective
Beauty Playground UK is a vibrant, progressive beauty brand. It's an online store that sells its products exclusively to customers in the UK, and it's all about helping you look and feel your best. Beauty Playground UK's objective was to create a unique and fun editorial-style concept store website that would showcase their products in an exciting way. The site also needed to be optimized for mobile devices so people could easily browse and buy products on the go.
Our experts at Webinopoly worked with Beauty Playground UK to develop their concept store website from scratch. We created custom product pages that showcased each product in a beautiful, interactive way, allowing users to read more about each product they were interested in purchasing. They also provided us with user research and feedback throughout the development process so we could make sure we were creating exactly what they wanted. The result is a sleek and stylish website that looks as good as it works—and it works great!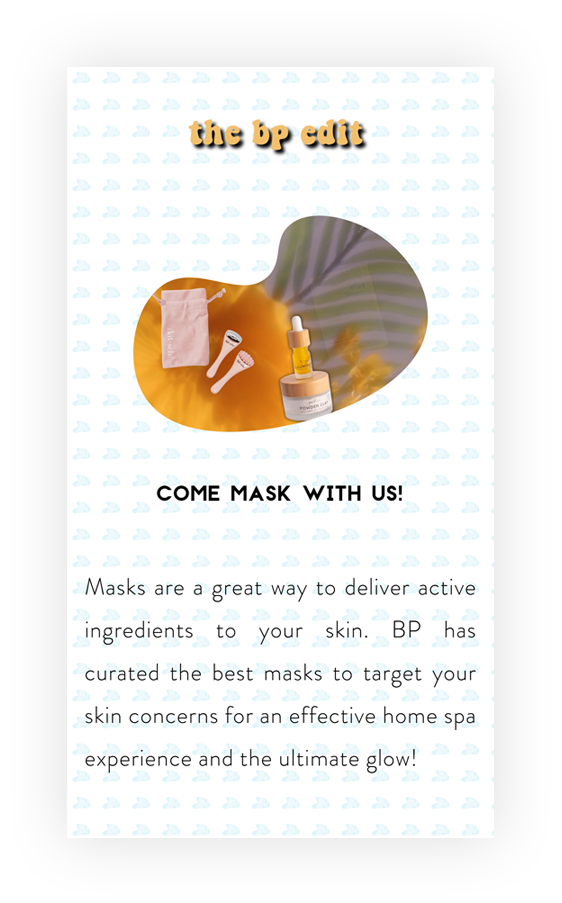 The Challenges
Creating a Unique Customer Experience
You might think that creating a unique editorial-style storefront is simple—just throw some products up on a website and call it a day. But you'd be wrong. We've worked with Beauty Playground UK for months now. Their team is incredible, and they have such a strong vision for what they want their brand to be that it's been an honor to help them achieve it.
They wanted their storefront to look like something out of Vogue or Elle, but still feel modern and current. They wanted the site to be easy enough for people to navigate on their phones but also rich enough that when you scroll through it on your laptop or tablet, you feel like you're reading an issue of one of those magazines. The biggest challenge was finding a way to make sure all of this content fit seamlessly into one cohesive experience —and still allowed them to showcase their products in an engaging way.
We were able to do all of this by using responsive design techniques and custom coding to power the entire site—which means that no matter what device you're using, you'll always have access to the same information and content!
Staying On-Brand with Multiple Brands
When you're trying to build a website that features multiple brands, it can be hard to maintain a consistent tone and brand experience. But that's exactly what we did for Beauty Playground UK!
The Services We Delivered
Shopify configuration
Shopify Shop 2.0 web design & development
Custom theme development & optimization
Content strategy
Figma mapping
Copywriting
Testing
Training
Unlimited revisions and support
The Results
+70% increase in conversion rates
-20% bounce rates
+15% order value
We created this site to showcase all of the beauty brands that Beauty
Playground UK carries in one place. We even designed the site to feature products from each brand side-by-side so that you can easily compare them and find out which is best for your needs. We wanted to make sure that every customer had the same experience regardless of which brand they were shopping from, so we made it easy for customers to log into their accounts and shop from a wide variety of product options.
It's super simple—just click on your favorite brand in the menu bar at the top of the page, then browse through all of their products!
Home Page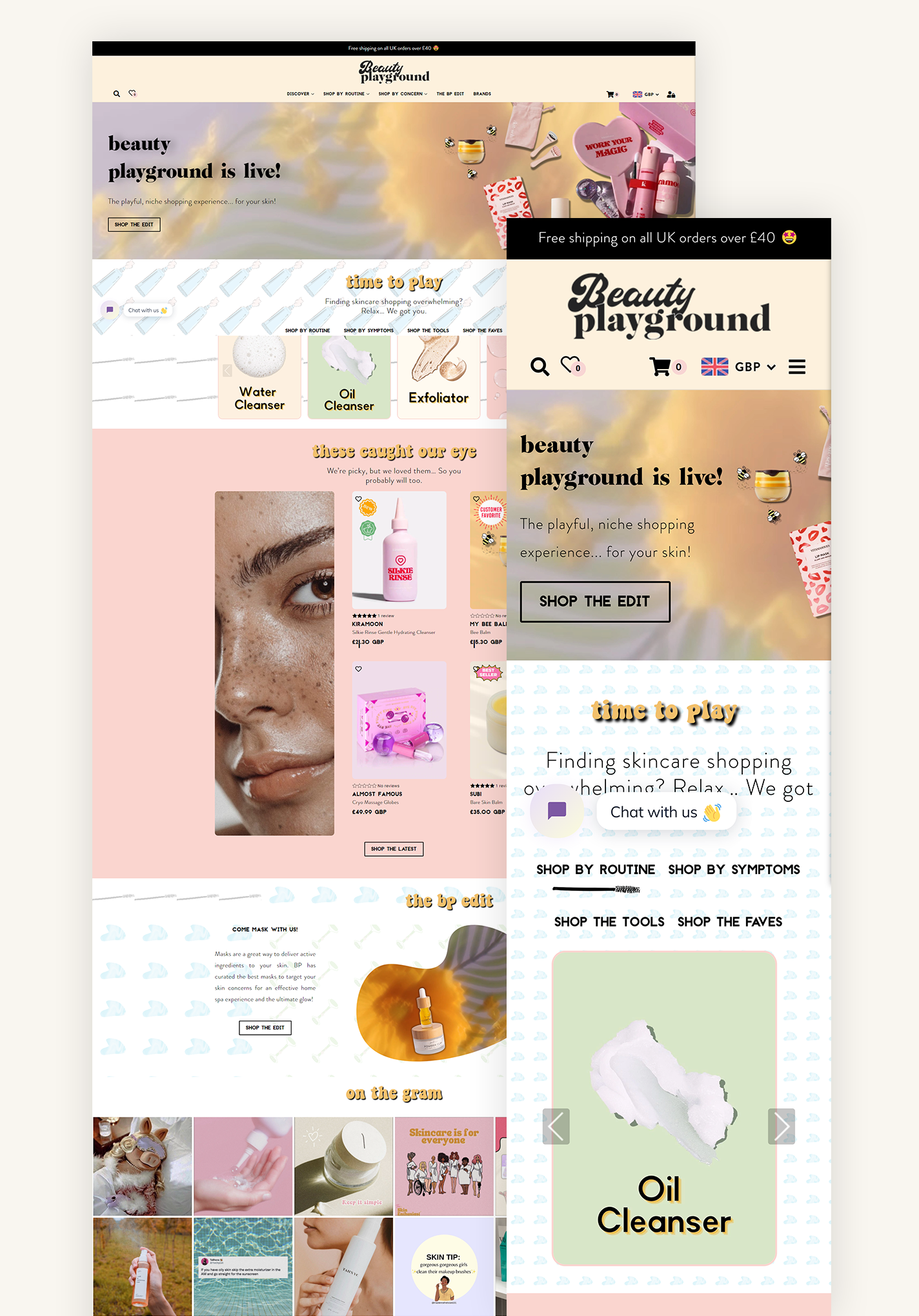 Cart Sneak Peek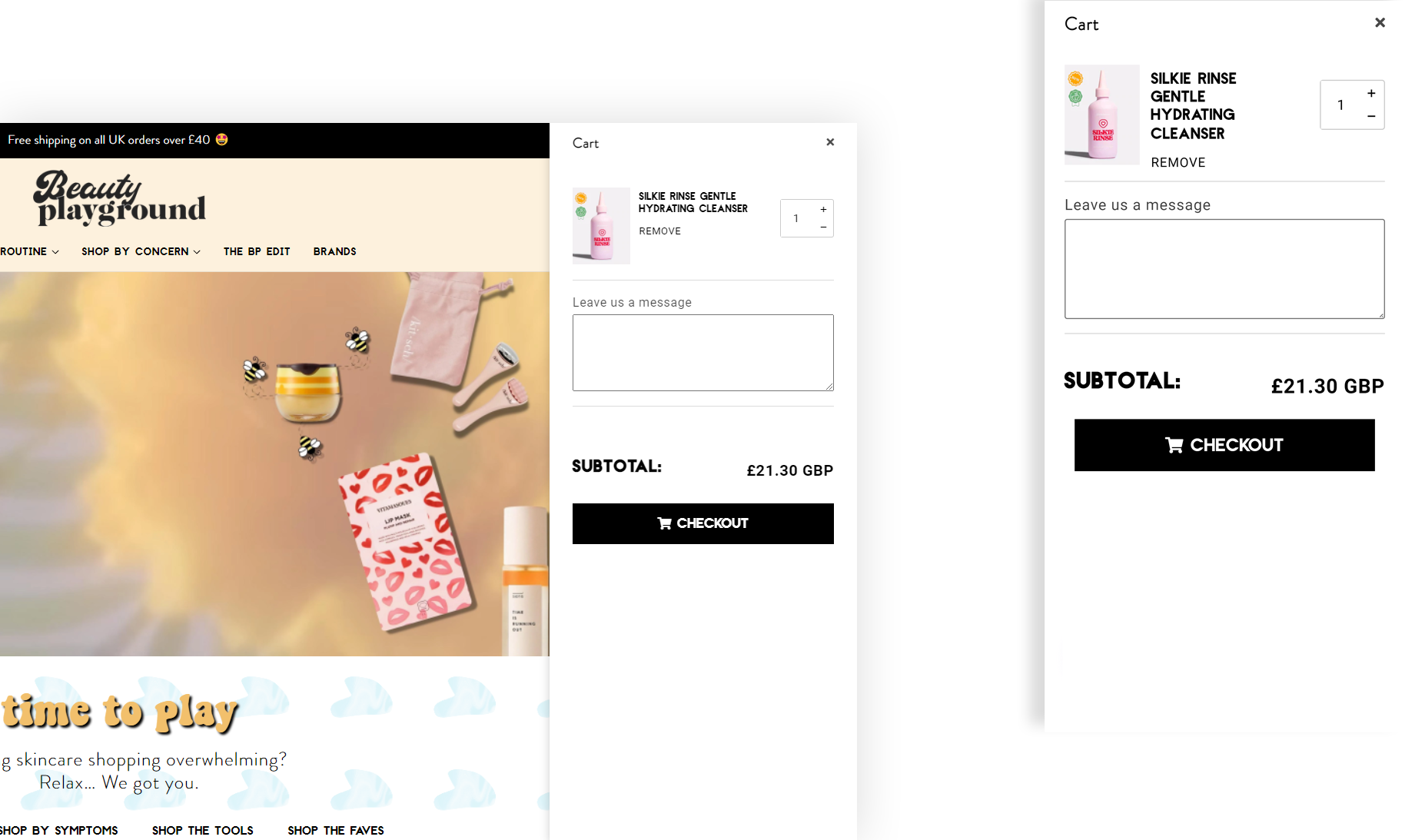 Product Pages